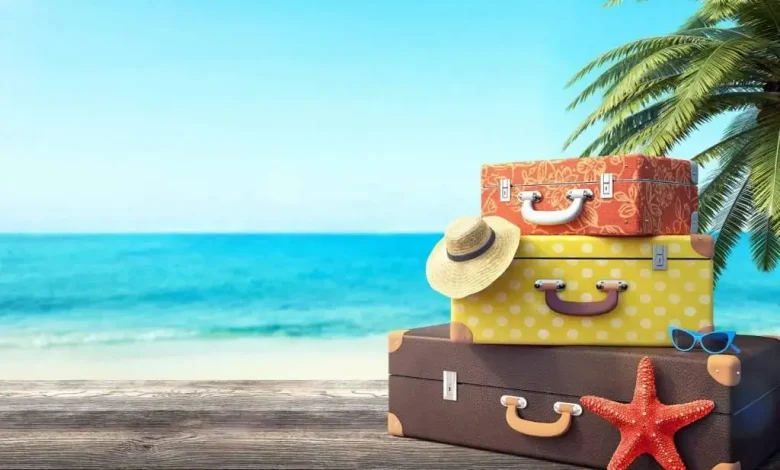 The holidays are here with us once again, and within the next few weeks, there will be a lot of buzz around as people gear up for the festivities. As expected, holidays come with so much activity, especially with regards to holiday season travel. This is the time for family bonding and catching up on what has been happening within the year.
Whether you are traveling upcountry to meet your folks or going on a holiday with family during this time, it is important that you get it right on what to expect and how to go about your travel plans. The extra baggage, the long journeys and children nagging can make your travel experience a challenge. Based on this, it is important to have a clear game plan that will ensure your travel experience becomes as comfortable and convenient as possible. The following are some of the tips that will help you make this travel season worthwhile.
Avoid the peak days
During this holiday season, there will be specific peak days where most people will be traveling. These are the days you will find huge crowds at the airports as everyone fights to beat the time and get to their destination before the big day. Usually, some of the notable peak days are the day before Thanksgiving and the Sunday after the same. The first and the last days of the Christmas week is also another busy period where you will find huge crowds and hikes in airfares. Based on this, you are better off traveling on off-peak days whenever possible. This can be weeks before these days or even on the day itself.
Ensure enough funding for the journey in advance
Traveling can be expensive, especially during the holiday season as most airlines hike prices due to the high demand. As such, you may need to save enough cash well in advance, or better still get personal loans as a financial assistance during such times. Before traveling, you may need to shop around and compare prices between airlines and airports. You will be surprised to find that flying through certain routes or using certain airlines will ultimately save you not only on money but also time and the hassle.
Plan for unexpected delays
When traveling, especially during the holidays, so much can happen along the way. This may see you get to your destination much later than you had projected. Such delays could cause inconveniences especially if you had some important appointments at specific times. To avoid this, plan to travel ahead of your projected time to allow for any delays on the way.
Pack smart
Traveling during the holidays involves so much baggage. This aspect may cause delays and inconveniences as you try to check in all the bags in your possession. Try as much as possible o carry less luggage by packing smart. While at it, do enough research to ensure everything in your bag is TSA compliant. Whether you will be traveling by road or flying, ensure all fragile and delicate items in your baggage are properly padded.
You can avoid the hassle and cost checking luggage by using a carry-on-sized backpack made for traveling. Get one of those travel backpacks with impressive features in including the following:
Multiple compartments for your clothes, gadgets, toiletries, and other travel essentials

An ergonomic design to maximize space, comfort, and convenience

A height-adjustable straps and suspension system

A durable, lightweight, waterproof material

Lockable zippers
With the right backpack, you won't need to bring bulky luggage during your travels.
Stick to travel essentials
Traveling during the holiday season is characterized by so much rush, and one may forget some travel essentials in the process. Take your time a day before the travel to pack all you need for your journey. Some things like prescription drugs will need to be considered in case you are not sure you will get them easily wherever you are going to.
Other notable items that will make your journey worthwhile include eye masks, earplugs, a blanket and a travel pillow. These will make you comfortable during the journey.
Make your car road-ready
If you are looking forward to traveling by car, make sure the vehicle is in good shape to withstand the long journey. Fill up the gas tank, ensure enough air in your tires and streamline anything else that may cause inconveniences mid-journey.
Traveling during the holidays need not be an excruciating experience. This is the time you look forward to meeting your old friends, family or exploring new places. As such, you will need to plan well in advance to avoid unnecessary inconveniences. Get your act together and enjoy the holidays the best you can.
Infographic created by The Parking Spot 
This post contains affiliate links and I may receive a commission, at no additional cost to you, should you purchase through one of my links. Please see my disclosure for more information.