Describe yourself and your blog.
I am a wife and stay-at-home mommy to three of the sweetest little girls; Maci- 4, Malia- 2, and Maya- 1. I enjoy crafting, reading, hosting guests, baking, and spending time with my family! I love God, sweet tea, fall, & chocolate chip cookies! The vision for Love Joy Blessings came to me after having my second daughter, but the timing wasn't right until after my third. Like so many mommies, after having my first baby, I completely threw myself into my role as wife and mom and put myself on the backburner. Starting the blog provided an outlet for me to express myself and share my experiences with other mommies who could relate to loving motherhood, but wanting to still have their own identity. Love joy blessings provides women with encouragement to embrace their lives right where they are, and begin to re-discover themselves, all while creating a life they love. Motherhood is undoubtedly the most important aspect of our purpose, but there is still so much there to be discovered. It is my hope that I can help women achieve that.
What is the best moment you have had as a mom?
The best moment I've had as a mom has to be witnessing my two and four-year-old pray, praise God, and speak affirmations. We started teaching them how to pray at an early age, and now they can do it on their own, which is such a joy to see. We have also taught them the power of affirmations that they recite on their own. When they get frustrated trying to accomplish something tough, I hear them saying, "I can do anything!" Seeing the seeds you've planted in your children start to bloom is the most rewarding feeling in the world!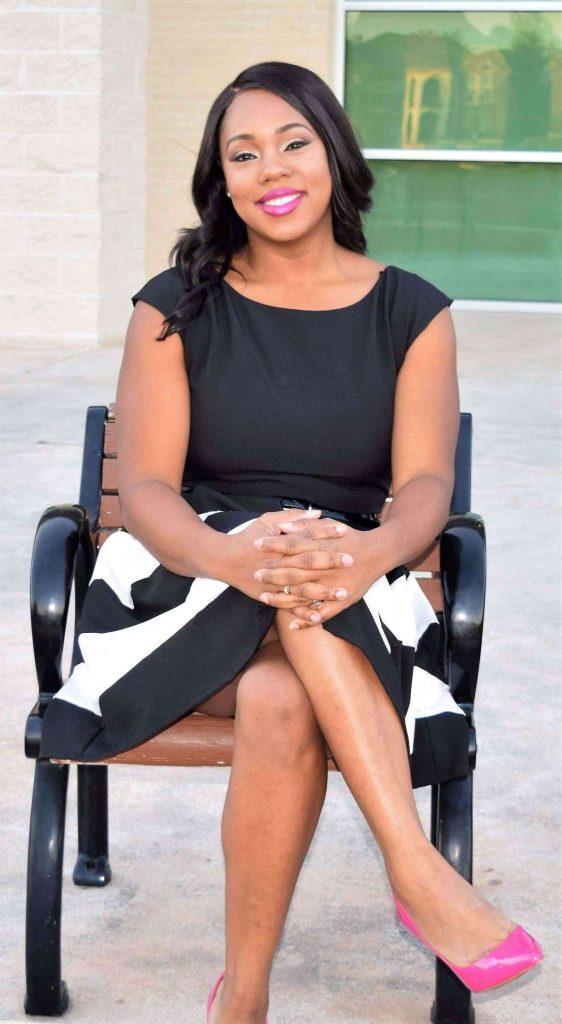 Advice you can give to other moms.
The best advice I can give other moms is to be intentional in your parenting, your little ones are picking up much more than you know in your day to day routine. Set some goals for things you want to instill in them, and be mindful of ways they can be incorporated into your day.  In the same token, give yourself just a little more grace. Everyday won't be perfect, some days are just plain hard and that's okay. We can't beat ourselves up when we feel like we've failed. Your good days far outweigh the bad ones anyway. Most importantly, be present in the time you've been blessed to spend with your little ones. We are living in a time of electronic overload that makes it hard to stay disconnected from our phones, computers, and televisions. Our children are picking up these same habits, which unfortunately takes away from the importance of authentic relationships and conversation. The one thing they will remember above all else, is how we made them feel. Enjoy that tea party, ball game, or Disney movie without dividing your attention between your phone and quality time with your child. I'm guilty of this myself, but I am aware that I need to do better, and have been making improvements every day.
  What is the scariest part about being a mom?
The scariest part about being a first-time mom is not knowing how to handle every situation as it arises. Between the motherly instinct everyone tells you will kick in, and seasoned mothers to offer guidance, you and your baby will survive. 🙂 As they get older, I fear for their safety and pray daily for their health and the wisdom to guide them in the direction of their divine purpose.
Tell us a story about motherhood:
Throughout my teen to young adult years, my family always joked that I would marry and have kids later in life (if I had any at all). I was never the  type that little ones flocked to, and I had always been very independent and career focused. Much to everyone's surprise, I ended up being one of the first to marry and have children in my group of friends! The funny thing is, after hearing their predictions for so long I had actually started to agree with them and bought into the idea that I would focus on my career and worry about marriage and babies later. The one thing I can tell you about motherhood is that our timing is not always God's timing, and even when your pregnancies don't happen as planned, they are meant for that appointed time. I never thought I would be a stay-at-home mommy, especially to three little ones all 18 months apart, but I am so grateful that God saw abilities in me that I didn't know existed. Becoming a mom has been the greatest thing to ever thing to ever happen to me and I am a better, more fulfilled woman as a result of it.
Find me social media:
Facebook: www.facebook.com/lovejoyblessins
Instagram: www.instagram.com/lovejoyblessins
Pinterest: https://www.pinterest.com/denishamathews/
Website: www.lovejoyblessings.com
---
Did you miss last week's Featured Mommy? Click here. Want to be The Featured Mommy? Click here to get featured!