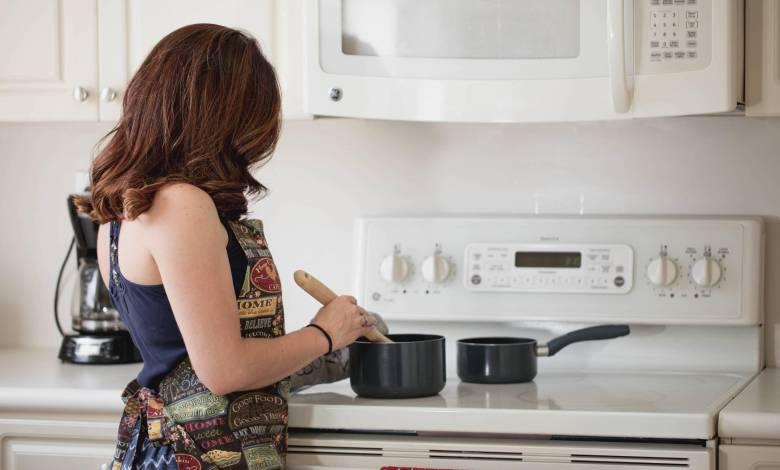 Single moms have an incredible capacity to protect their little ones, but that doesn't mean they should do it all without help.
If only for peace of mind, it's a great idea to automate home security with Verisure. Trust that there will always be a million other things that need your focus. You shouldn't have to worry about whether you and your kids are safe in your own home.
And the upside of this is that you definitely don't have to worry about that.
Regardless of your budget, you can find a smart home security system to help protect your family, and there are measures you can take to keep everyone safe without technology.
Here are a few things you need to know about home security as a single mom.
Go With your Gut
Mamas have the best intuition around, and it's not something to mess around with. If your gut is telling you something is wrong, follow your instincts.
Your intuition could be telling you to take a different route home or to check the perimeter before you go inside. Whatever you're thinking or feeling, do it. Don't ever suppress your intuition because this is the best tool you have in your personal security arsenal.
And don't be afraid to call the police. If you come home and the door is ajar, and you have the feeling someone is inside, don't enter by yourself.
Be Careful What you Post
Unfortunately, many criminals will see single moms as easy targets. And you'll only help their efforts by posting your every move online. There's no need to be paranoid, but simply add an extra step before you post anything online.
Think about whether the post gives away your current location, children's school, home address, or the fact that you're away from home.
Also, check your privacy settings on social accounts. It's unsafe and unnecessary for every post to be public – and it can put you and your kids in danger.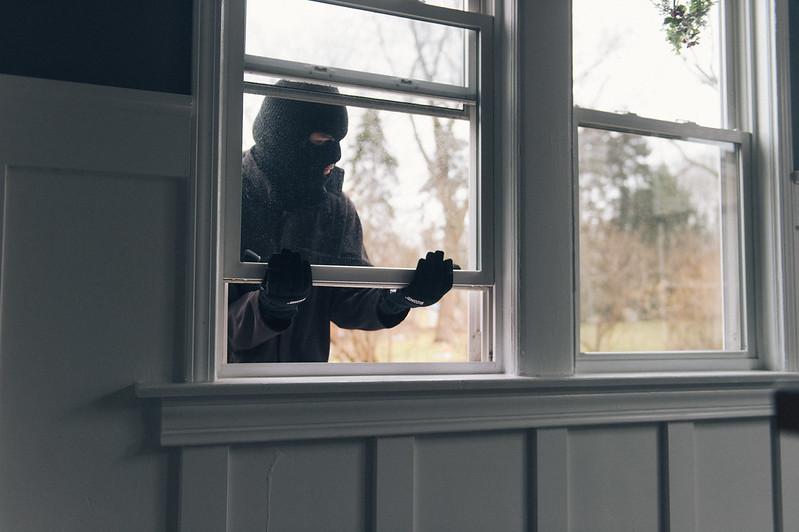 Always Lock Up Tight
You probably already lock your doors and windows when you leave the home. But if you leave windows open at night, you may be putting your home at risk – especially when those windows are located on the ground floor.
If you want a breeze, get a fan or open the window a crack and engage the lock. It's not worth putting your home or family at risk.
Get to Know your Neighbors
When you know your neighbors well, they can help keep an eye on your home for you. They'll have a general idea of who should or shouldn't be at your home and can alert you or the authorities when something seems off.
Illuminate the Perimeter of your Home
It should come as no surprise that criminals enjoy the cover of darkness. And so, you should do whatever it takes to make your home unfriendly to these undesirable people. This likely means getting and installing motion-sensor lighting around your home. So, you'll know if someone (or even some animal) is creeping around your windows.
Similarly, you'll want to keep the perimeter of your home free from debris that could mask intruders. Such debris could be piles of wood or leaves, tools, or yard equipment.
Install a Smart Home Security System
With a smart home security system, you can rest easy with peace of mind that's easy on the budget. With a smart home security system, you can monitor your home remotely and even control who enters your home (and who doesn't) even when you're not there.
Today, there are so many options for smart home security, and you can control virtually everything remotely from an easy app. Even if you just want a home security camera, you can get a standalone wireless cam for under $100. There are a lot of security cameras on the market, so you definitely have options.
And if your kids get home before you do, there are smart home security products that can help keep them safe and give you peace of mind. For example, you can install smart locks that will only let your children enter and send you a notification when they get home (and when they leave the home). And you can install indoor security cameras to keep an eye on your teens and pets while you're at work.
Especially today, home security can seem like an overwhelming market, but just remember that there's freedom in all the choices. You can easily find affordable home security products that meet your needs and help make you and your family feel safe in your own home.
After all, that's what this is all about. Every one of us should be able to feel safe at home.
So, how about you?
What are your best tips for keeping your home and family safe? Let's talk about it!
This post contains affiliate links and I may receive a commission, at no additional cost to you, should you purchase through one of my links. Please see my disclosure for more information.