New parents often feel nervous and unsure about what to do as they prepare for their new baby. Of course, everyone feels confused when wondering how to prepare for a new bundle of joy, which is normal. Even Prince Harry and Meghan probably panicked before the birth of Archie Harrison. So, this article lists a list of things to be prepared to welcome a newborn baby. 
Get a Jump on Baby Proofing
Any new parents will tell you it may seem like a lifetime away to have a baby crawl into the kitchen and open cabinets filled with toxic chemicals. But, in a few hours, babies become mobile, and preparing now is more manageable than preparing after a sleepless night. According to the American Academy of Pediatrics, medications and cleaning products should always be stored in securely locked cabinets out of sight and out of reach.
If you have stairs, you should buy a baby gate to prevent falls and trips. Baby gates are also helpful in closing rooms once the baby starts crawling, so they can't wander away.
Prepare For Your Future Needs
Considering your future needs may feel strange, especially now, when you are truly living in the moment, but a little foresight can make a big difference:
Prepare extra meals, cook them, and freeze them.

Stock up on cleaning supplies, such as laundry detergent, paper towels, and toilet paper.

Ensure that your prescriptions are filled and your medications are up-to-date.

Remember to buy a few baby bottles and a bottle of formula, even if you will not use them.
Target Red Zones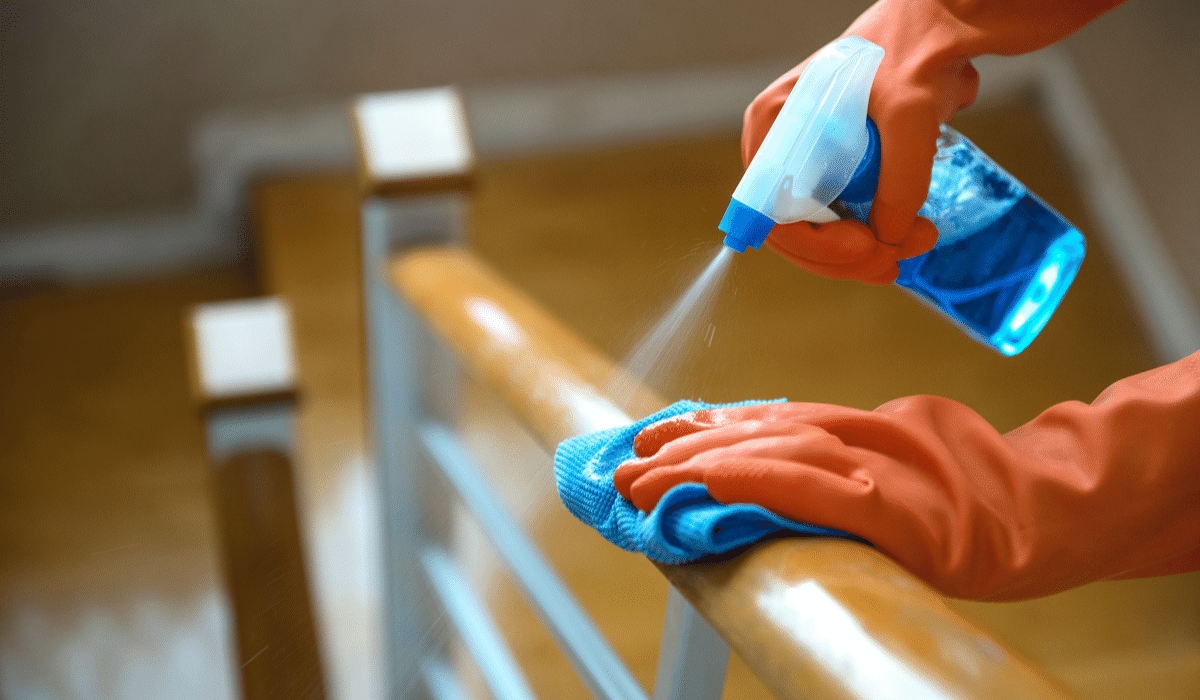 According to National Sanitation Foundation International research, kitchen sinks, stove knobs, dish rags, sponges, faucet handles, countertops, refrigerator handles, and toothbrush holders are the germiest things in your home, not light switches and doorknobs. So when you're recovering in the hospital, ask your partner to give everything a once-over before you bring your baby home. As a result, make sure you keep sanitizing wipes close to hot spots so you can wipe them down regularly.
Sterilize Bottles and Breast Pump Parts
In an article from Nemours Children's Health System, sterilize bottles and nipples 5 minutes before use in boiling water. After that, there is no need to sterilize the baby's bottles and supplies each time to feed the baby. Instead, nipples and water bottles in soapy hot water (or in the dishwasher) after every time of use.
Make a Separate Room In the Fridge
While the baby may be on an all-liquid diet, one will need room in your fridge for baby formula, excess breast milk, or just those delicious casseroles that your family and friends will bring over.
So when the fridge is nearly empty, give it a proper cleaning. Work from top to bottom, clean by taking everything out, and tossing expired or unidentifiable food.
Prepare a "Care" Basket
From wipes and diapers to new parents' snacks and water bottles, there are multiple things moms want within arm's reach. So prepare a "care" basket of essentials for you and your baby, and place it near your bed, couch, or both. And remember, a spare onesie and shirt for you! From spit-up to blowouts, it is essential to change outfits constantly.
Perform the Laundry
It may seem obvious to do the laundry, but the mother will want to wash the baby's things before they come home. Naturally, therefore, it includes sleepers, onesies, and sheets. In addition, one should be careful in removing packaging and any labels or tags that might irritate sensitive skin and use a safe detergent for infants, i.e., free of dyes and perfumes.
Prepare for Visitors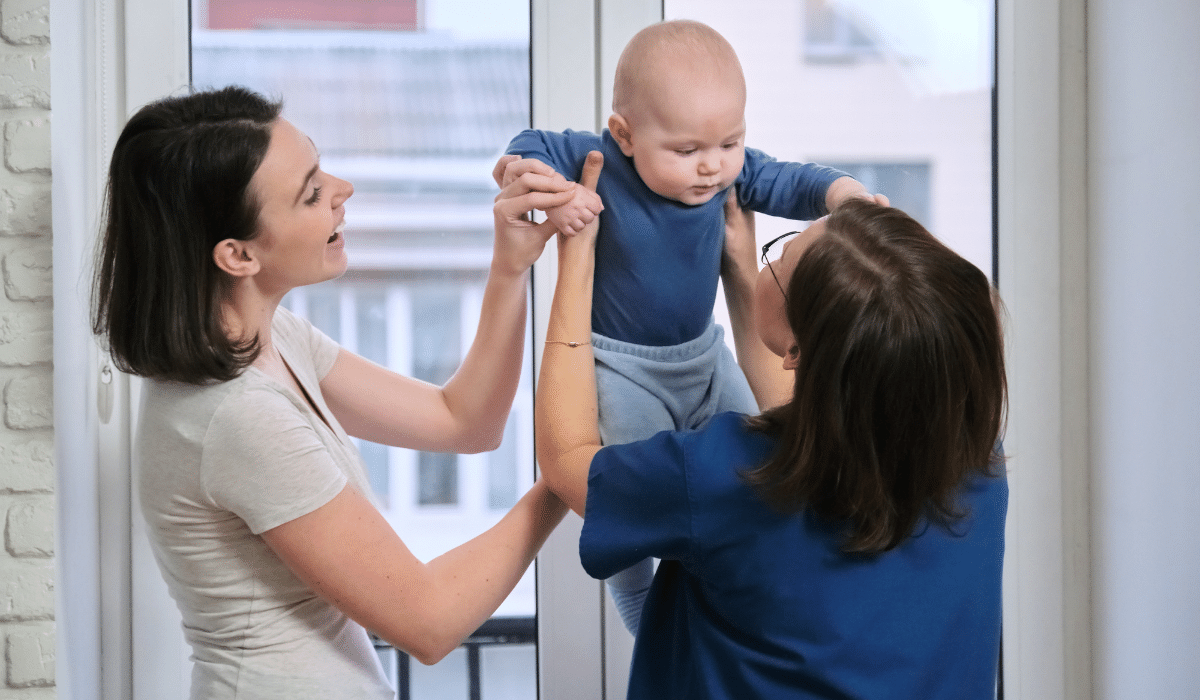 The starting days of new parents are full of sleep deprivation and visitors. If there is any plan to have overnight guests, prepare for their visit. Stock up on toothbrushes, toothpaste, and toilet paper. Further, change the bedsheets, and place an extra fan in the room for white noise. Also, one should ensure to have extra soaps and towels.
Therefore, one should not—under any circumstance—feel obliged to have a house or host guests. But, of course, this always holds but applies when you are a new parent.
Set up a monitoring system 
Babies can wander a lot, and sometimes they walk into danger. It is usually the case when they start crawling. Setting up a monitoring system that will alert you when your baby approaches danger zones or wanders out of the crib is wise. Unfortunately, you won't always be there to keep an eye on your toddler, so you need all the help you can get.
A simple alarm would do even if you didn't afford CCTV cameras or video monitors. For babies that haven't begun to crawl yet, you can get a simple monitoring device that'll alert you when your baby starts crying.
Prepare for the baby's arrival by doing the above (and more if you think I forgot something), and it won't seem so intimidating and more accessible than you thought! To give yourself plenty of time to set up the home for the baby, begin preparing at least a few weeks before your due date.
Preparing the house for your sweet baby won't take long! If you are planning to bring the baby home soon, now is an excellent time to start as a new parents. Giving yourself enough time to prepare is the most important thing!