Are you stuck at home trying to figure out homeschooling? Don't worry mama, you are NOT alone! Everyone else is trying to do the same thing! We know how stressful it can be to try to come up with things for your kiddos to do. It might also feel repetitive because you are trying to teach things that they already know.
So why not try to add something fun into the mix? Subscription boxes are the easiest and the best idea right now. Most boxes you don't have to pay for multiple boxes at a time but can order one month at a time to see how your kids like it. But with not being able to go anywhere, and can't go to stores
KiwiCo
KiwiCo delivers STEM, STEAM, science and art kits that provide serious fun and hands-on learning. Find kits for kids of all ages today! My daughter loves the STEM boxes – we look forward to it every month! I would highly suggest getting this subscription.
Little Passports
Introduce your child to geography, science, world cultures, the arts and more with our monthly educational subscriptions for kids! Makes the perfect gift! We have been getting the monthly science kits and country kits. They are so fun to go through together and I learn a lot as well from doing the kits together!
Superpower Academy
Another great subscription box is Superpower Academy.  They are an Award-Winning subscription that combines STEM, Social-Emotional Learning & Literacy for the next generation of heroes with monthly boxes.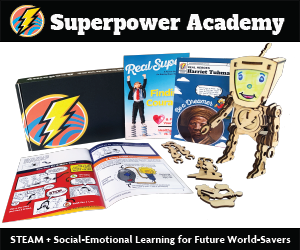 Hoot for kids
Hoot for Kids is a subscription box of developmental toys and activities expertly selected for ages 0-6 years. Boxes are custom packed based upon your child's age and developmental stage. Suggested activities and tips for play by a developmental specialist will help your child maximize their potential.
Baketivity
Another great subscription box is Baketivity. Pick your baking subscription box at Baketivity for monthly subscription box fun-filled baking activity. Enjoy the best all in one baking kits and cooking experience!
Orange Art Box
Do your kiddos love coloring, painting, and everything art? Then the Orange Art Box is for you and your family! It is a collection of projects delivered to your door every month to inspire your artist. Every Orange Art box is designed with a feature project and smaller projects!
For Purpose Kids
Are you looking for fun subscription boxes for kids? Help them to learn different things and have fun? For Purpose Kids Box is your box! Our Toolkits and Parents' Choice Foundation® Award-Winning Subscription teach kids how to connect to the world and their communities by being kind and doing good for others, animals & the planet. Each Toolkit includes beautifully illustrated books and fun, interactive activities focused on a cause using multi-cultural characters (The For Purpose Friends) to help kids connect to the world around them- perfect for ages 5-10.

We Craft Box
With the We Craft Box, be creative, make memories, and enjoy time together! Each monthly subscription box comes with a themed story, coordinating crafts, ready-to-follow photo directions, and all material needed that can be shared between two children. Recommended for kids ages 3-9. We suggest younger children craft with a parent's guidance 🙂
Do you need online resources for homeschooling? We've got you covered!
Reading Reimagined
Excellent picture books with Imaginative play. Also, there's meaningful connections. At Reading Reimagined, they want you to experience all the benefits that come with reading a book. Use my discount code TWLOVE for 10% off.
Green Kid Crafts
At Green Kid Crafts, their STEAM (science, technology, engineering, arts, and math) subscriptions create opportunities, and certainly spark the imagination! Their STEAM kits, educational toys, eco-friendly toys, and educational crafts and science experiments deliver discovery, learning, and fun to children ages 2-10+.
Brick Loot Box
Brick Loot is a subscription box for the ultimate LEGO and brick fans. Receive a monthly box filled with custom LEGO kits, LEGO Minifigures and LEGO .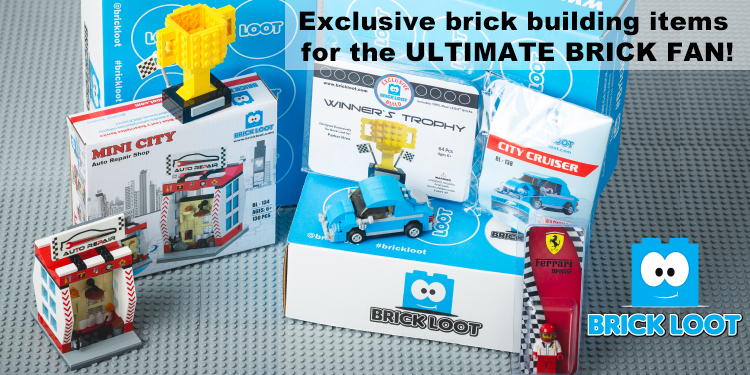 Reveal book box
Every box of books is custom curated, based on your child's interests, by passionate parents. Surprise the little one in your life with new books every month.
Kid Wonder
Kid Wonder is a monthly educational craft and activity box, just for kids! Our goal is to provide busy families with exciting hands-on educational activities and quality materials that will encourage learning through play.
Bluum
The Bluum subscription box is created to be relevant to your family, curated for your child's age and stage, and delivered monthly to surprise and delight you and your .
Little Global Citizens
Little Global Citizens: The only subscription box that introduces your child to countries of the world AND their cultures.
Final thoughts
In the end, you will find what is best for your family, but trying out different options will keep this time at home a little exciting with the unknowing of what is in each box.
This post contains affiliate links and I may receive a commission, at no additional cost to you, should you purchase through one of my links. Please see my disclosure for more information.