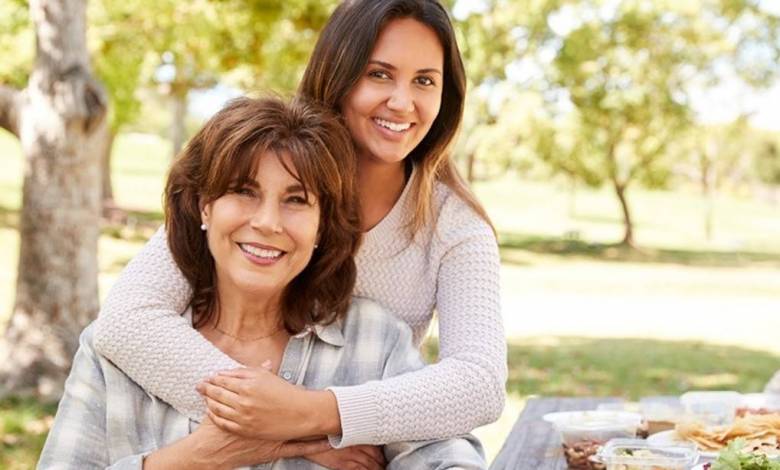 Scale to have some fun activities that you can both enjoy with your super mom, leading to incredible memories. If you have no clue where you should start, have no worries.
This article will give you a myriad of ideas on how to enjoy this Mother's Day with your mama doing some cool stuff together.
Go to a farmer's market together
She's the kind of mom who loves to buy her groceries. Accompany her to the market, and she will teach you a lesson or two on the quality of greens you should buy. Learn from her about the benefit of getting fresh farm produce, and where you can buy the organic types.
While there, sneak off for a fresh bouquet of red roses for Mother's Day. On your way home, pass by the coffee shop for a latte, and snag on every moment. The errand should be fun-filled and educational.
Do you recapture the last time you took your mom for a ride? Surprise her this Mother's Day and drive away through a serene place towards a tranquility destination. Don't forget to bring her favorite music. Sing along and raise your voice as you throw caution to some breezy wind. Doing this can be therapeutically healing, not to mention a pack of great fun.
Prepare some delectable meals and arrange to have picnic with mama. Assuming the weather is fantastic and favorable. Bring some rackets to play badminton and the likes. Here you can share an intimate moment as you reminisce. People tend to share stuff they are going through when they are in an open place more than when they are inside. It creates an appropriate time for bonding. When you do this, you will wonder why you didn't do it earlier?
There is nothing that excites women like shopping. It makes them feel young, vibrant, and heavenly. Go to the malls and splurge your mom this particular day, until she feels that she has had enough. It's time to change her entire wardrobe. Keep her on-trend, from apparel, home decors to bedding. Grab some roses for Mother's Day on your way home, which should make her feel alive, and phenomenon.
Does your mom love wine? If your answer is yes, then wine tasting will be an excellent thing to do this Mother's Day. Go to the vineyards where they have cellars and practice this habit. Otherwise, find out in advance other places that serve the same purpose. Learn vinification, as you taste various flavors, from alive to crispy wine. Spoil yourself with variety and delight your mama. Remember to buy her a bottle of top-notch wine.
You've seen your mom work like a donkey. Taking a rest is unheard-of. Every time you suggest a break, she gives a myriad of excuses like how the world will go to a total lock-down if she does. Mother's Day is an apt opportunity to entice her to relax, as you whisk her to an exotic getaway that she will have the time of her life. In essence, both of you will enjoy a fab moment in a faraway place from your familiar territory.
Only if you are a good cook, otherwise you can ask someone to do it on your behalf and give her a small token. What you must do is to serve her like she's in a five-star hotel. Set the table and adorn it with candles and roses for Mother's Day. Practice a four-course meal, starting with a starter, and ending it with an enticing dessert. The experience should be exquisite.
When you suggest going to a movie, your mom will be ecstatic. Not because of the cinema, but the gesture of showing the interest in spending that lovely time with her. There are things you might take for granted, but not your parents. Whatever movie you choose, she will be okay with it, as long as you will spend the time together. However, pick something exciting. It's Mother's Day for heaven's sake. Despite the bonding, you are creating memories.
Take your mom for a resort to rejuvenate her again. Mother's Day is an ideal time to pamper her since she does too much. Unlike other careers, motherhood is a full-time job without a holiday. Whisk her away for a message, and a feel-good moment. Make her feel phenomenal as you relax in a sauna. Finish it with an outstanding Mani/Pedi and a hair-do. Help her look and feel like a celeb! Because she's simply one. Remember to click some cool selfies that you can keep for memories.
It's all about celebrating mothers around the world. If you are lucky to have a grandma, include her for a night out dinner for three of you. She will appreciate a lovely moment with her loved ones. Your favorite ladies should each get a bouquet of roses for Mother's Day and take them home with them. That's what makes memories.
In conclusion, now you are overwhelmed with the choices of spending a fab time with your mom. The whole essence of doing stuff together is bonding. It brings happiness and shows that you care. That's all you have to do this Mother's Day to appreciate your awesome mom. She's priceless and deserving.
This post contains affiliate links and I may receive a commission, at no additional cost to you, should you purchase through one of my links. Please see my disclosure for more information.