Worry about having a good holiday with your sweet toddler? Yes, you can be. And not only you but many moms also fall in this situation after having a baby.
But there is nothing to spoil your holiday just for having a baby. Rather you can have a great holiday with toddler if you have smart planning.
Here we have come with 10 exclusive tips that will let you enjoy your holiday with full enjoyment ensuring the proper safety of your toddler.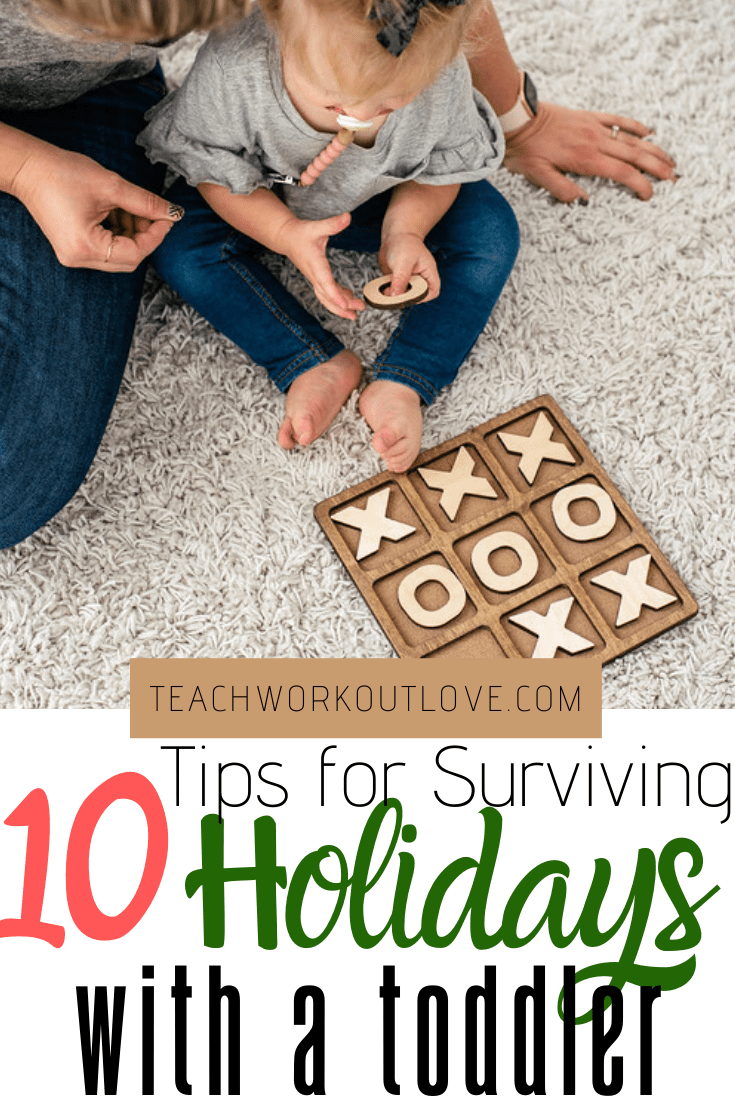 Tips For Surviving A Holiday With Toddler
To have a safe and enjoyable holiday with your toddler, you have to go through a tight schedule. A slid plan and checklist will keep you ahead in surviving on a holiday. Here are some killer tips that will let you have a relaxing holiday along with ensuring the safety and comfort of your toddler.
1. Make a proper plan
A proper holiday plan will prevent you from getting stuck with lots of unexpected situations. a good plan will ensure a hassle-free vacation,. Make a schedule that where you want to go with your toddler on your holiday vacation. You should have a complete schedule that how you will enjoy your next holiday.
2. Download essential apps
In this digital world, everything can be done through apps. Some useful apps can make your vacation more enjoyable. Your vacation time will be easy going through them. In fact, you don't have to be tensed about the entertainment of your toddler as there are lots of entertaining apps now. You can use some apps for making planning and schedule also.
3. Make a checklist
When you have a toddler, you have to be more conscious. So make a solid checklist before your holiday. It will help you a lot in surviving a holiday along with your little master. Then you need not worry about forgetting to carry any important thing. You can take the help of apps here. There are many apps that will let you have a good holiday checklist.
4. Pack your necessary particulars
After making the plan and checklist, it is the most important thing to pack all the essential items. First of all, gather all the must-have items for surviving on holiday. You should pack your product category wise. And here a good luggage or travel bag will help you to keep your items organized.
5. Don't forget about toddler's particulars
As a conscious mom, you have to give priority to your toddler's essential item when you are making a holiday checklist. And here toddler diaper bag should have the most importance. You have to carry the number of diapers on a holiday trip. And if you keep them unorganized, you will face hassle to find out. A good diaper bag will keep you tension free. And of course, there are some other toddler's particulars you should consider to have to survive on holiday.
6. Find kids-friendly outings
As a mom, you have no priority now, priority should be given on your little heroes. So in choosing the place for a holiday outing, try to find such a place that will amuse your toddler. A kids-friendly place can contribute to the mental growth of your kids. The kids find their real enjoyment in such a place.
7. Ensure toddler's entertainment
On holiday vacation, ensure all the arrangements for the entertainment of your toddler. Carry some toys and tools with you. There are some awesome gadgets now that are specially designed for kids' entertainment. You can search and purchase them for your sweet baby. When your toddler is in entertainment, you can also enjoy your holiday without any interruption.
8. Find out kids-friendly accommodation
It is the most important thing that you shouldn't skip. On a holiday vacation, always try to choose an accommodation where your toddler will feel comfort. Check out the color and ambient of the room before choosing a room on a holiday trip. A spacious room will let your little master play freely with its toys and gadgets.
9. Avoid direct sunlight
Direct sunlight can be harmful to your baby. So try to avoid direct sunlight on a trip. And when you have no way, then cover your toddler with a towel so that sunlight can't directly affect your baby. You may have to walk for a long time on a holiday trip. Try to put your baby on very soft clothes to avoid excessive wet under the sunlight.
10. Keep in mind the risk factors
No one knows when the unexpected bad situation comes. And along with your toddler, you have to be always prepared about facing any bad situation on holiday. Always consider the risk factors of traveling with a toddler and take preparation on how to face them.
Verdict
Lots of things to consider in surviving on holiday as a mom. Yes, and here lies the sweetness of motherhood.
But nevertheless, you can have a memorable holiday with toddler. You just need to have a smart planning. And these exclusive tips will let you have it.
Happy holiday, mom!
This post contains affiliate links and I may receive a commission, at no additional cost to you, should you purchase through one of my links. Please see my disclosure for more information.