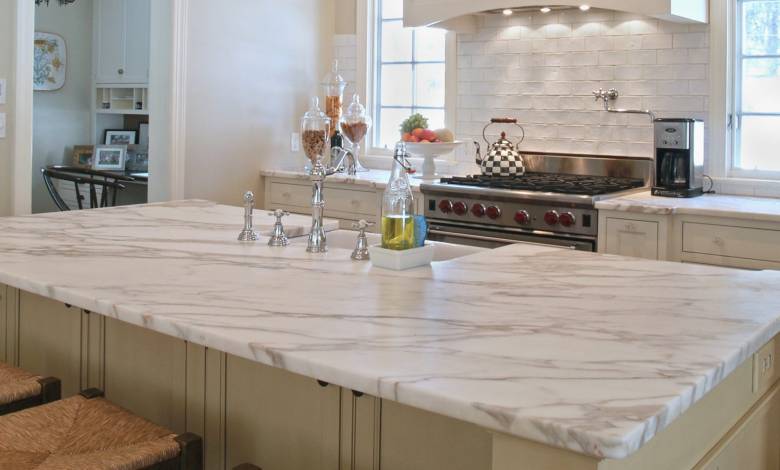 Every homeowner wants to have a beautiful cooking space. A luxury kitchen starts with a granite countertop. This is like an investment that you must maintain with good care and cleaning routine. To start with, you have to be careful while cutting and chopping. Also, you need to avoid placing hot pots and pans over the granite surface while you cook. At the same time, you must follow a regular cleaning routine. Here are the basic do's and don'ts for cleaning your granite countertop and keeping it in great shape for years. 
Do make sure that the countertop surface is sealed
The first time for cleaning your granite countertop is that it's hard and relatively less porous surface, you cannot leave it unsealed. This can make the stone prone to greasiness, stains, and spills. You need to apply a sealant to natural stones at the time of installation. Further, you should follow up with a regular reseal every year. Splash some water on the surface of the countertop to check whether you need to reseal it. The seal is secure if the water beads up, indicating that you can still wait. On the other hand, get a reseal done if the water is soaked by the stone.
Do clean with soap and water every day
Before talking about long-term care and maintenance, you need to be regular with the daily cleaning of your granite countertops. Use warm water and dish bar to clean the area thoroughly at least once a day. Be gentle while cleaning the stone. Avoid scrubbing too hard or you may leave scratches on the surface. Cleaning with soap and water keeps the countertop looking clean and shiny. Also, it removes germs and bacteria. You must be careful about germs on the countertop because you place raw foods and do your cooking here. 
Do wipe spills before they cause stains
Spills are likely to happen while you cook. You cannot avoid them even if you are extra careful. Curry, oil, butter and other liquids can damage the surface, particularly if you spill them and do not clean immediately. Therefore, you should be quick to wipe away the spills. If you don't do so, the liquids will reach deep down into the stone and cause permanent stains. Keep a kitchen towel handy while cooking and wipe the spills instantly to prevent lasting stains. 


Do not use acidic or abrasive cleaners
You should never use acidic or abrasive cleaners on natural stones. Such products can break the seal of the stone and cause damage to it. Use specialized products such as granite cleaner Rock Doctor for getting rid of stains effectively. The best thing is that these products can keep the surface shiny without damaging it. You should read the product labels carefully before using them. Make sure that you clean according to the instructions mentioned on them. Avoid cleaning with household products like vinegar, ammonia and harsh detergents. Using these products can save money but harm the stone instead.
Do not chop or place hot vessels on the countertop 
You should be careful about scratches on the countertop. If you have a habit of cutting and chopping directly over the countertop, make sure that you ditch it. Start using a chopping board for the same. If you don't do it, you may end up scratching the surface beyond repair. Another thing that you need to be careful about is not subjecting the countertop to strong heat. This usually happens when you place hot pans and pots directly on the surface. Rather, switch to using trivets to prevent direct contact between hot vessels and the stone surface.
Don't place acidic foods/oils over the surface
You can damage the stone surface if you place acidic foods such as oranges and lemons on the countertop. You can harm it more if you do it on a regular basis. Even though these foods are only mildly acidic, the acid still penetrates through the surface. Prolonged exposure even breaks the sealing of the stone. Similarly, constant contact with oil and oily surfaces can result in the discoloration of the stone over time. Clean the oil spills as soon as they happen. Also, do not place oily containers directly over the countertop to avoid surface contact.
These simple dos and don'ts can be very useful for prolonging the lifespan of the granite countertop. You can keep it looking as good as new for years by following these practices. As a smart homeowner, you should adopt them as a part of your kitchen routine and get the best out of your investment.
This post contains affiliate links and I may receive a commission, at no additional cost to you, should you purchase through one of my links. Please see my disclosure for more information.