"Reading aloud is the best way to help children develop word mastery and grammatical understanding, which form the basis for learning how to read." Just because your baby is a toddler does not mean you should wait until they are older to start reading to them. The toddler stage is the perfect time to start reading with your children.
Want to hear something crazy? Look at that research done by a woman named Betty Hart from the University of Kansas. "They found that parents on welfare spoke about 620 words to their children in an average hour compared with 2,150 words an hour spoken by parents with professional jobs. By age 3, the children with professional parents had heard 30 million more words than the children whose parents were on welfare. "
Age 3!
30 million words – keep in mind – the toddler stage is where children gain their imagination, creativity, personality, etc. So having that many words being thrown at them, makes sense. It is important that along with these words and reading and learning, they know what to do with them, and then on top of that, are learning to love reading.
The important question is, how do you get your toddler to love reading? Even though they can't read, it is still important that they love books in general. If they are making up their own stories, you are reading to them, they are reading to you or their stuffed animals or siblings – all of these are signs of enjoying reading.
Use personalized children's books
One way that we have encouraged the love of reading in our house is by using personalized children's books. These books are made to enhance the imagination of children and they do it by adding your child as a character and using personal locations that your children know and actually putting their name in the book! How cool is that?! When my daughter read the book with me for the first time, she was so excited to see her name and what her character looked like. As a toddler, she was able to understand they were using her as a character and that they had mentioned our home in the book when I was reading it.
How do you get one of these? Well, I found a wonderful company called Wonderbly and they had a bunch of different options of books and a few different age ranges as well. I chose a book called The Incredible Intergalactic Journey Home.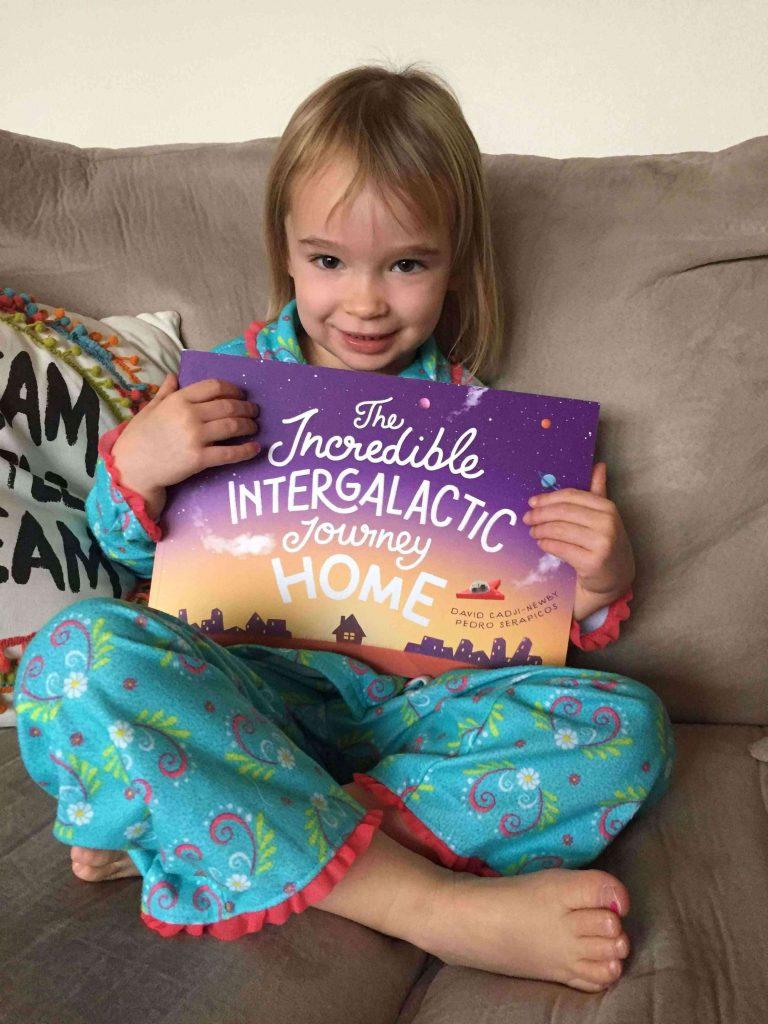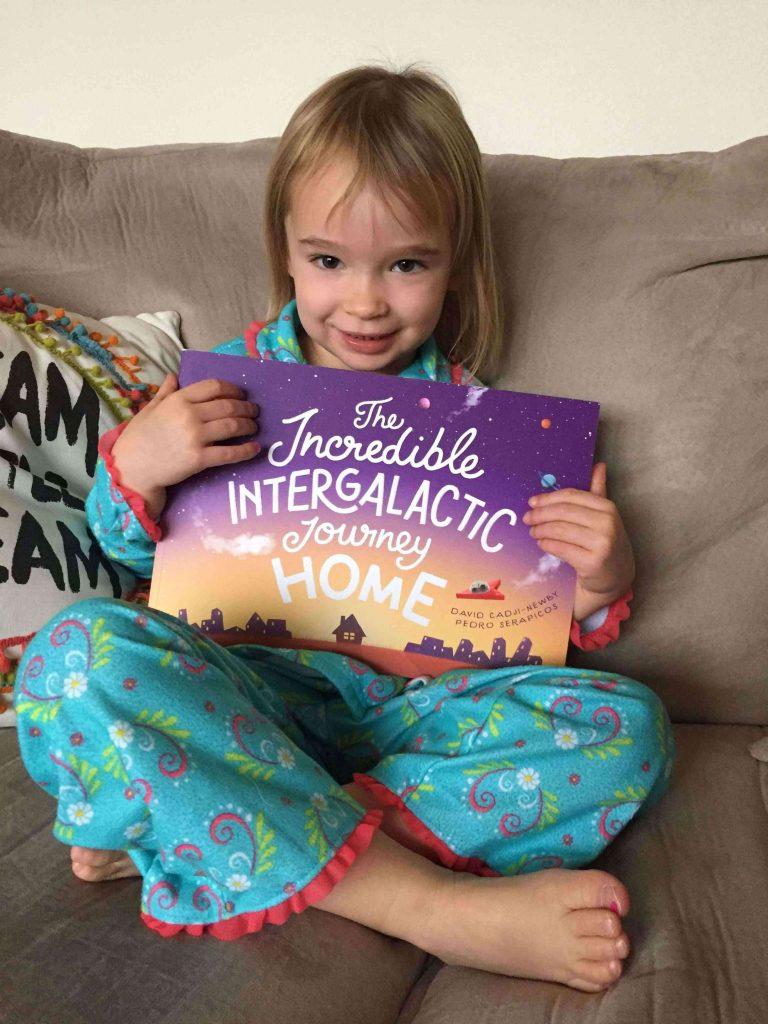 What type of books to look for
A few things to look for in books to gain interest for toddlers are:
Colorful pictures!
Big words or words that make fun sounds
Good story plots
Books they can hold easily (hard cover or longer books)
Pictures of characters/setting kids can relate to
It is never too early to start reading with your children. Find the right books and never stop. The more of a family activity it is, the more important it will stay in the lives of your children.
Final Thoughts
Starting to get your children to love reading before they begin school is really helpful. They will start loving it and wanting to read more and more. Get them their favorite books and read with them as much as you can.
[This is a sponsored post in exchange for an honest review. Please visit my
disclaimer
page for more information.]