Camping is pretty fun! Most people like it. If you're a regular camper, you definitely understand how it feels to camp on uneven and uncomfortable ground. Moreover, the worst can happen when your on-ground rooftop tents get approached by wandering nighttime creatures.
While an on-ground camping tent might be affected by common factors like climate, a rooftop tent is ideal as it is comfortable to mount, even in different weather conditions. This article will discuss six reasons why you might want to use rooftop tents.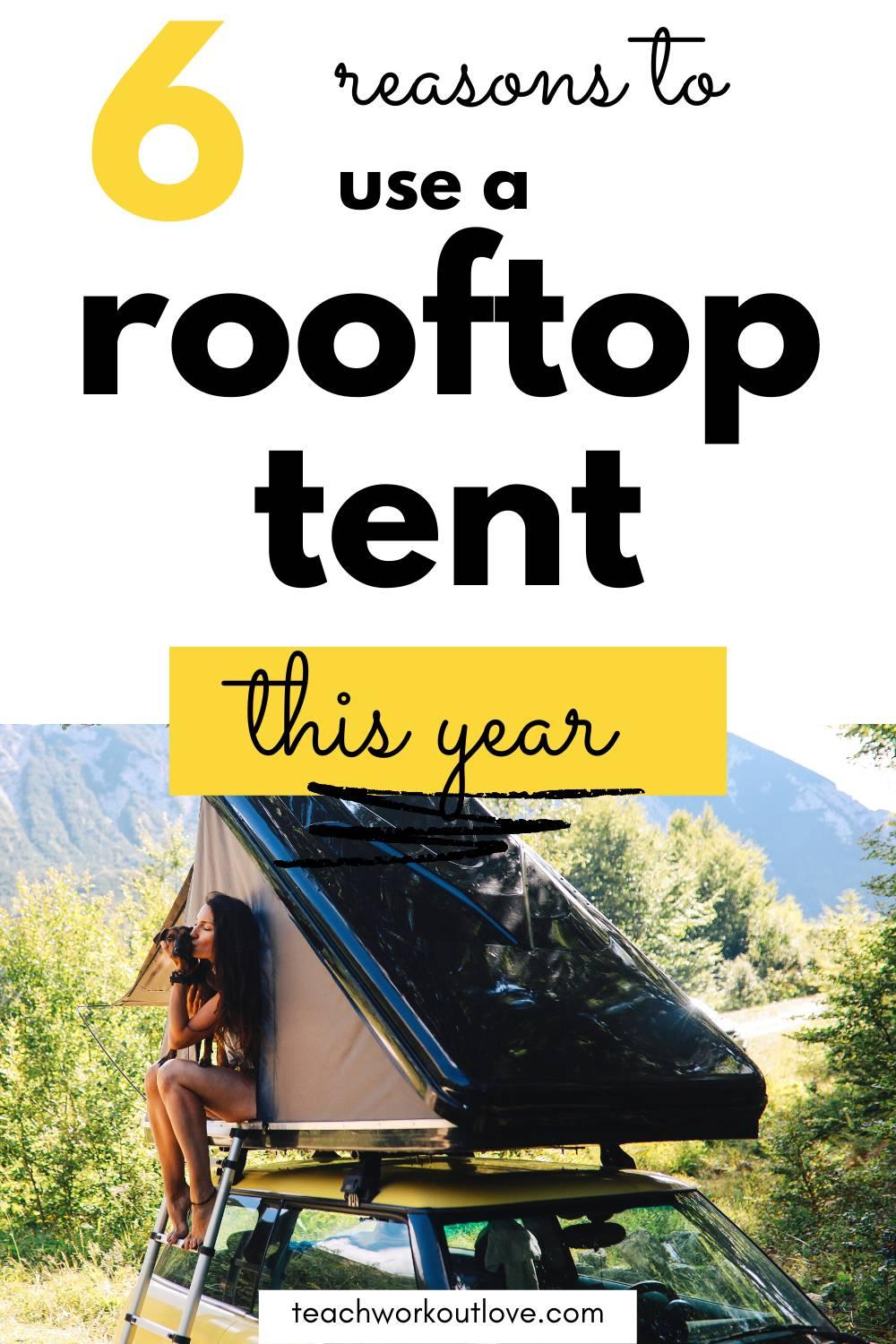 Easy to Install
Regular campers know how tiring it is to set up a traditional camping tent. This is especially tiring when you are on a road trip and moving from one campsite to the other.
Rooftop tents are generally more straightforward to mount compared to most camping tents. The setup process requires no experience and little effort. This not only saves you much time when mounting but also offers you a cheap place to rest after a long days' trip.
Typically, the various rooftop tents are designed with in-built mattresses; thus, you will neither require an inflatable bed nor a sleeping mat. Some other rooftop tents take a bit longer to mount, but they offer much more advantages than ground tents.
Elevation
A rooftop tent lets you camp on the roof! The tent provides you with an elevated view, unlike in traditional camping. Besides, off-ground camping enables you to sleep in a flat and dry place, disregard the weather condition.
Generally, camping using a traditional tent requires you to find a perfect spot that is neither muddy nor wet. Despite this, it may still rain at night, and you end up getting soaked and muddy. However, a rooftop tent can be mounted at any location without worrying about the weather conditions.
Besides, an elevated camping experience keeps you out of reach of wild animals. Thus, you can rest guaranteed that you won't be disturbed by spiders, snakes, scorpions, or other creepy crawlers.
Comfortable
Camping is more likely to be comfortable when using rooftop tents but not the traditional ones. The mattress inside a rooftop tent is usually as big as the tent, offering more comfort when sleeping.
Consider a scenario where you are required to share your camping bed with someone. This can be very uncomfortable when using a ground camp as the mattress size is usually limited, unlike a rooftop tent which is much comfortable to share.
Mobility
Rooftop tents are ideal when camping from one site to the other every night. The tents are generally easy and quick to mount and dismount. You might even consider using rooftop tents from as they are pretty easy to set up on your vehicle.
Rooftop tents are mainly used when traveling as they can be mounted anywhere without worrying about neither the ground nor weather conditions. The camping set up is the best when your vehicle has off-road driving capabilities.
Climate Control
Rooftop tents are usually made of more weatherproof materials than ground tents. For this reason, they offer more protection from harsh weather, besides keeping you elevated.
Rooftop tents tend to catch more breeze than ground tents. If the wind is un-co-operative, you can reposition your vehicle to a more comfortable place. Unlike in-ground camping, you have no choice but to endure the experience or dismount the tent to mount it in a better place.

Spacious
When planning for more than a day camping, you are more likely to include much stuff in your camping list. Hardshell rooftop tents will offer you storage for both the camping tent, bedding, and other stuff.
Thus, you will have extra storage for various adventure gear such as fishing poles, snowboards, coolers, skis, etc. Packing a rooftop tent in the vehicle is much easier as it requires no extra space for the tent, bedding, or mattresses.
Instead, all these items are stored on the vehicle's roof, which is ample for packing the camping necessities.
Conclusion
Despite camping being fun, sometimes it can be hindered by harsh weather conditions or attacks from creepy crawlies. Typically, most people are familiar with ground camping, but few know something about rooftop camping. This article has outlined the various reasons that will make you want to try a rooftop tent on your next camping trip.
This post contains affiliate links and I may receive a commission, at no additional cost to you, should you purchase through one of my links. Please see my disclosure for more information.