In today's economy, it has become almost impossible to raise a family on one person's income. And that's why in most families, both parents work to provide a better lifestyle for their children. The situation is tougher for single mothers. They have no other choice but to be. Working moms often get criticized by people who fail to understand that happy mothers raise happy and healthy kids. And happy mothers are those who are financially stable and independent and those who get to follow their passions.
The advancement in technology has made things easier for everyone including working women. Whether a mother is working to support her family or trying to follow her dreams, technology can help her take better care of her children even in her absence.
According to a survey, 64% of mothers (with children under six years old) were either working or looking for employment. An overwhelming majority of these working moms work full time. With the help of technology, their lives can improve. All they have to do is get their babies acquainted with technology. Here are five reasons working moms should help their babies get familiar with technology as soon as possible: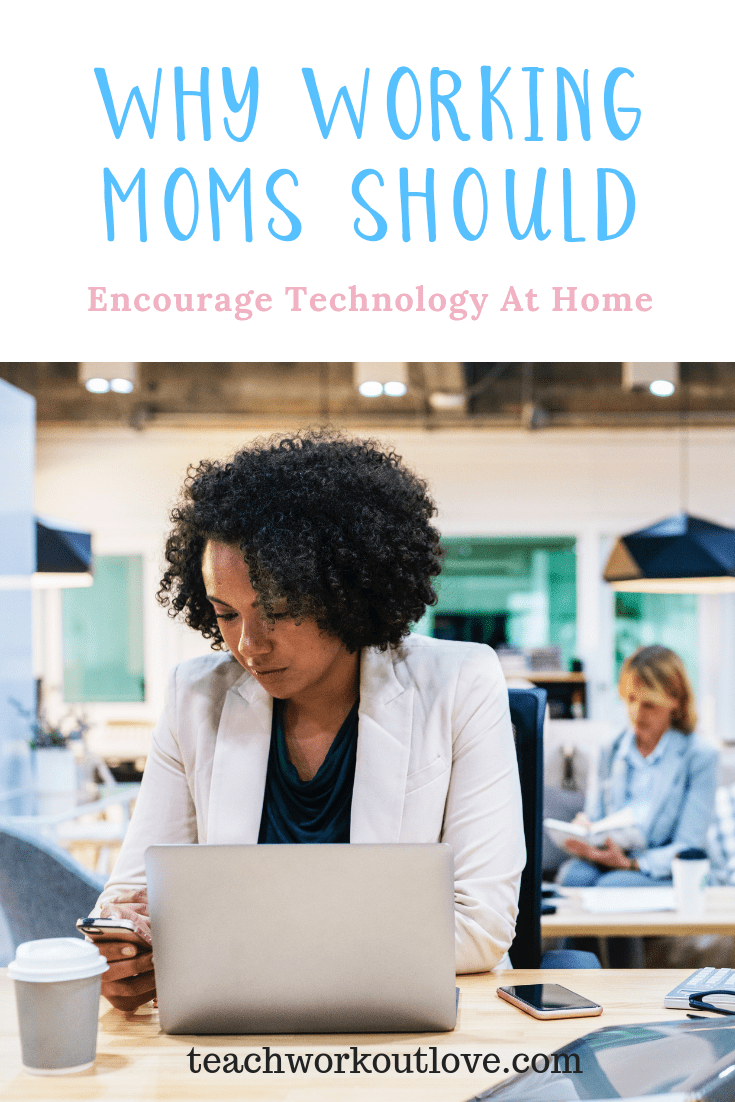 Work-Life Balance:
Maintaining work-life balance is the hardest thing for working moms. They often stress about not giving one enough attention. Work stress sometimes makes them ignore their personal life or vice versa. But with the help of technology, they can maintain a better work-life balance.
Technological advancements have shortened great distances. Working moms can check up on their babies from their office with the help of technology. Baby monitors and apps let parents keep an eye on their babies as they go about their daily routines. A mother's voice has a calming effect on her baby. Technology can give babies a sense of security that they are not alone and their mother is near. If babies become familiar with technology at an early age, they will feel comfortable with it.

Technology is a Part of Our Lives:
In today's world, technology is not just something we use. It is an indispensable part of our lives in every aspect. All of our daily chores won't get completed without the help of technology. From simple and small tasks to huge and complicated ones, technology helps us with everything. We can't imagine getting anything done anymore without technology.
Technology also helps babies in various ways, and it will continue to do so as they grow up. But babies take time to adjust to new things. That's why mothers should get their babies familiar with technology quickly. They should be comfortable around technology as it will be a huge thing in their lives.
Photo by Taras Shypka on Unsplash
Baby-Friendly Apps and Gadgets:
Technology is for everyone, even for babies. Several baby-friendly apps are available today to keep them entertained. Even YouTube has a dedicated app for children called YouTube Kids. With such apps, parents don't have to worry that their baby might stumble onto something inappropriate. Apps are created to match your baby's needs. They help calm your restless toddler.
Plenty of gadgets are designed for babies to help them learn. There are learning laptops, clock puzzles, learning workbenches, and what not. These things will help your baby start his learning process at a young age. They will also teach your kids the importance of technology and how it can teach them about everything. Working moms should get their babies acquainted with technology because it will not only help them work without stressing out about the baby but it will also help the babies in a lot of ways.
Resuming Work:
Working moms have to resume work soon after their babies are born. Although it is tough for both the mommy and the baby, with a little help, they can adjust to their new routine. Even in this phase of life, technology can be a huge help. It can help working moms and babies to stay in touch. It can keep the babies entertained and engaged in the absence of their mothers. Technology can also educate babies at an early age. Plenty of apps are available that teach infants in an exciting way. They turn the process of learning into a fun activity. Play and studies combine in this way, and babies stay happy as they learn about colors, alphabets, and numbers.
Keeping Tabs on Health:
The biggest worry for every mother is their child's health. They want them to stay healthy. They want them to eat the healthiest of foods, so they never get sick. But keeping track of your baby's health can be tough when you have an office job to manage.
Sadly fever could be a symptom of an underlying UTI in babies which if left untreated can turn into a serious complication.
The easiest way to keep track of your baby's health is to use reliable telehealth software besides mobile health applications. The apps help you keep a record of your baby's health and diet. Most of the health apps designed for babies also let busy moms keep track of their own health too. That way both the mother and the child can stay fit and healthy. If your baby has a vitamin deficiency, these apps can be a lot of help.
You can add reminders for the doctor's appointment, so you never miss them. Health and fitness apps for babies and mommies are a must have for working moms. If you get your baby familiar with technology at an early age, it will be easier for you to record their daily food intake and other activities.
This post may contain affiliate links. Please visit the disclaimer page for more information.