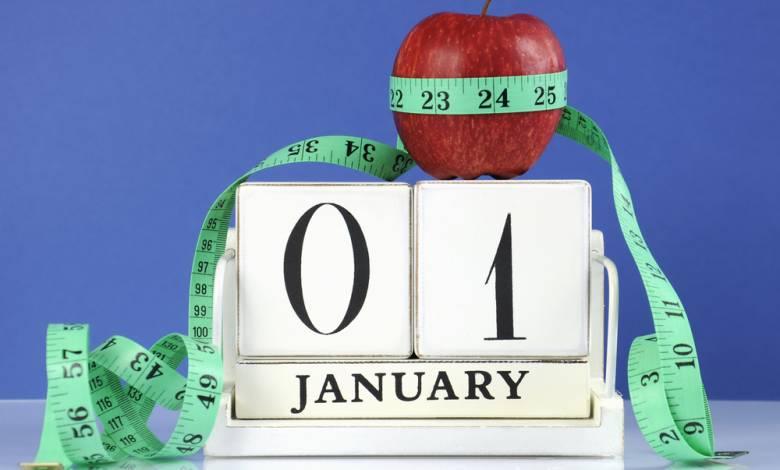 There is a lot of pressure on moms to set fitness-related New Year's goals. If you get on any form of social media, you are sure to see lists of goals, people drinking "healthy" concoctions, and other behaviors we all associate with New Year's Resolutions.
But frankly, research has shown that the immediate reward of setting goals and keeping them for a short time is what most people embrace. As a mom myself, I totally get it. There is so much to do every day, and while you know where you want to improve, it is tough to find the time and energy.
If you are tired of unused gym memberships and fitness goals that are unrealized, here are some ways that moms can set attainable New Year's fitness goals.

Set Yourself Up For Success
When you are fitness-fueled zest, it can be tempting to set incredibly difficult goals. For example, you may try to set a goal to workout at least an hour, five days out of the week.
Is this a bad goal? No, not at all. However, if you are starting from zero regular exercise, setting a goal like that will set you up for failure.
For one thing, that kind of jump in exercise can lead to injury. Our bodies need to be eased into exercise. By pushing yourself too hard too quickly, you may end up with a sprained something by the third week of January.
Instead of sprinting toward fitness, set yourself up for success with more achievable goals. For instance, say you will workout three days a week for 20 minutes. As you are able to stay consistent, you can revise this goal, but wait until your body adjusts. And, as a working mom, you may find that shorter workouts are easier to fit into your schedule.
Create Highly-Specific Fitness Goals
Now, it is one thing to say you'll work out x-amount of days a week, but that kind of goal is still somewhat vague. To shape up a vague goal into a specific and successful fitness goal, you can use the SMART goal setting technique.
SMART—Specific, Measurable, Achievable, Relevant, Time-Bound—fitness goals will help you hone your New Year's Resolutions into achievable targets.
Let's take the vague, 3 days a week for 20 minutes workout and break it down by the SMART goal. First, it is a somewhat specific goal, as it outlines the basic parameters. To help make it more specific, you may want to say what kinds of exercise you will do during those 20 minutes.
For the measurable goal, the 3 days a week for 20 minutes at a time is good. We have already addressed the achievable aspect. If this current amount isn't achievable, consider scaling back a bit more.
Relevant will be a little difficult. While you won't get six-pack abs with short workouts, it is a critical stepping stone on your fitness journey. Lastly, for the time-bound, it is up for you to decide the deadline for achievement. You may want to rework the goal as you stick to it, or keep it as-is to help you stay on track all year.
If you aren't sure how to craft a fine-tuned fitness goal, using a SMART goal worksheet can help. That way, you can break down your goal by each acronym step and see if your resolution works.
Stagger Your Goal
If you have multiple health and fitness goals you would like to achieve this year, don't start all at once. As exciting as the idea of revolutionizing everything at once can be, it can lead to failure.
A common set of personal fitness goals that are often started at the same time are dieting and working out—what a combination for disaster.
Starting a new dietary lifestyle can leave you feeling sluggish and low-energy. Add the energy drain that a new workout regime can be, and you have a recipe for exhaustion. I don't know about you, but falling asleep at my desk at work or on the pile of unfolded laundry on my couch isn't what I want.
So, while it can be exciting to start all your health and fitness goals at once, give yourself 2-4 weeks as a buffer before you start on your next goal.
Make Your Exercise Convenient As Possible
That shiny new gym membership won't do much good if it's out of your way. Think about it—between raising a family, career, and personal hobbies, how much energy do you have? Will it be enough to get dressed and drive across town for your workout?
Now, I don't hate gyms. In fact, I find them pretty handy so that I don't have to buy my own free weights. But, I tend to have very specific requirements—24-hour gym, cheap and month-to-month membership, plenty of free weights, and no more than 10 minutes from my home. This level of restriction may not work, depending on where you live. But, I have found that being demanding in the gyms I choose made it more likely for me to go workout.
If gyms aren't for you, don't worry. There are plenty of home workouts that you can do to pack in a good workout, from bodyweight strength training to yoga. If you want, you can always invest in a couple of solid pieces of fitness equipment like a treadmill and elliptical.
Be sure to try out different types of fitness as you find ways to fit exercise into your life. If you enjoy what you are doing, it is far more likely that you'll stick with it.
Focus On Your Personal Goals
More than anything, as you set your personal fitness goals, make sure to focus on you. I have definitely been guilty of scrolling on Instagram and making up goals to achieve what I see pictured.
But you are on your own fitness journey, not theirs. By basing your fitness goals on someone else, you may be setting yourself up to struggle toward unattainable goals. You deserve better than that, so skip the fitspo and focus on you.
Whether your goals include consuming more superfoods—and fewer dino-shaped chicken nuggets—or a half marathon, you can reach them by keeping these things in mind as you set your fitness goals.
This post contains affiliate links and I may receive a commission, at no additional cost to you, should you purchase through one of my links. Please see my disclosure for more information.