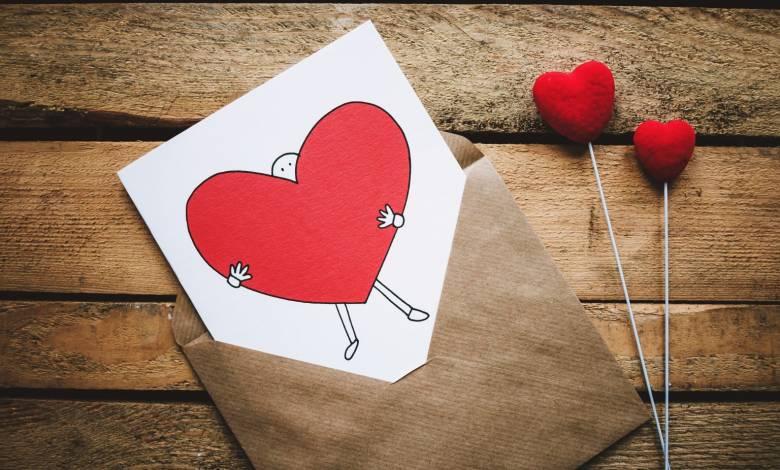 Every year we struggle on what to get women for Valentine's Day. There are so many things, but after Christmas, our creativity may be lacking. Flowers, candy, and jewelry usually are the "go-to" Valentine's Day gifts for her. But What can we get that can be fun and practical? Because if we can be honest here, advice from a woman, WE DON'T WANT CANDY! Well, we do. But really, it's February and our beach bodies are in disarray right now. And a box of candy when it's snowing and cold outside really doesn't help.
So let's talk about fun and practical Valentine's day gifts for you to get her. Here are a few fun and practical Valentine's Day gifts for her that shows you rocked Valentine's Day.
Wrist Watch
Another great gift that is almost the perfect Valentine's Day Gift is a wristwatch. Make sure to pay close attention to the colors, details, and look of their watches to try and find one that they would like! Luckily, NordGreen has quite a selection of watches and they are all beauties! Check out their Women's Best Sellers and pick the one that your lovely lady would love. Remember, a watch is something that they will be wearing every day and most people usually keep the same watch for between 1-5 years.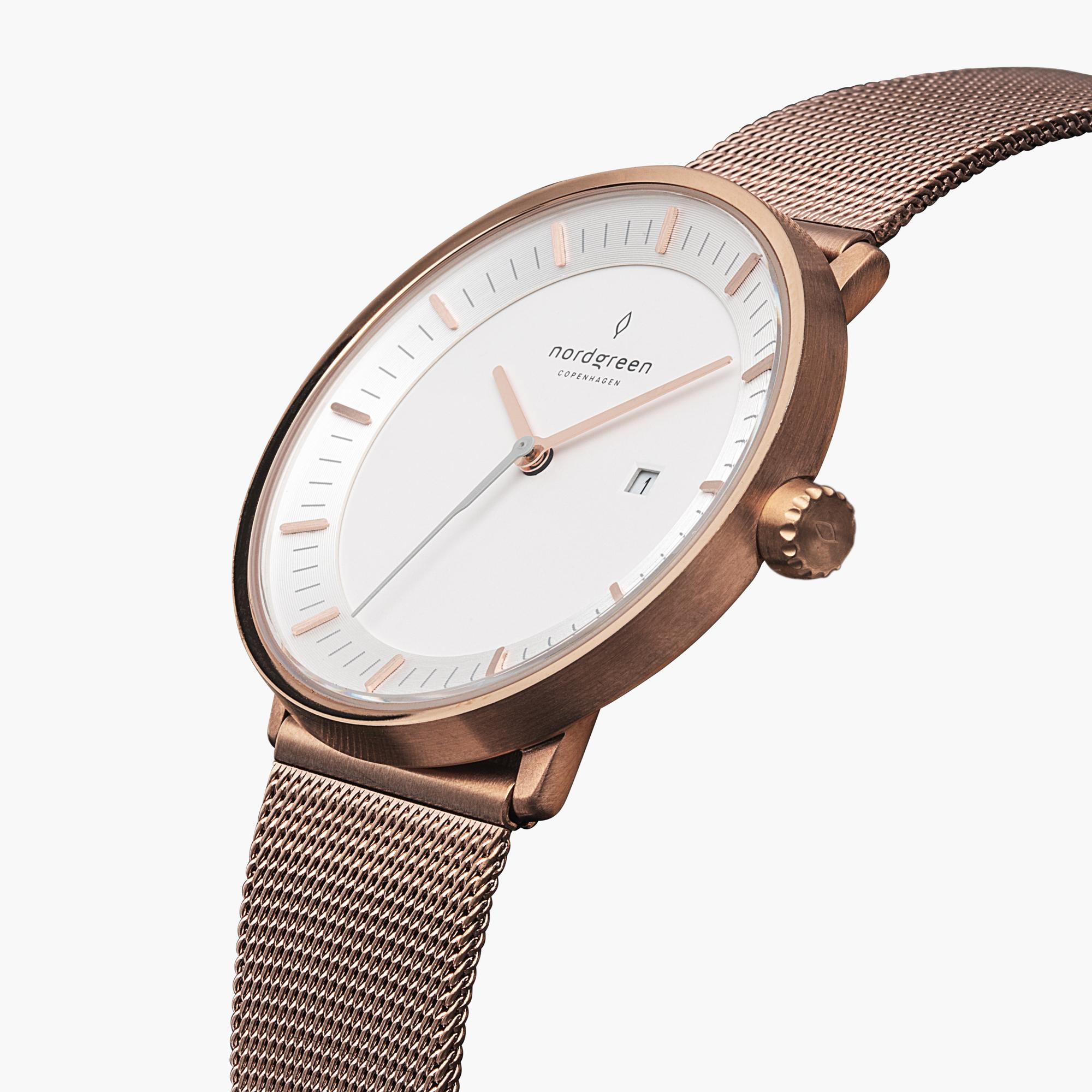 New sheets
Candy? No way – new sheets? Yes, please! Everyone loves new sheets. Who wouldn't love the idea of getting into your bed with brand new, clean sheets? What is better is the thread count. California Design Den has a great selection of affordable sheets. Plus their thread count is 400-500, which makes for extremely soft sheets. They have a ton of sizes and styles. Depending on the style you purchase, there are pillow covers, sheets, fitted sheets, and duvet covers. This is a great Valentine's Day gift for her because they're soft and the perfect color can be chosen. What would be even better, once receiving the sheets, put them on the bed for her!
Whitening Kit
Whitening kit is one of the great Valentine's Day Gifts. She will love this whitening kit too. The Luster Premium White Pro is quick and easy to use. It can be purchased online or even easier, at Walmart! Plus there is a $5 coupon you can use when purchasing at Walmart. It is clinically proven to whiten teeth and it can go 6 shades in 30 minutes. That is seriously amazing. Instead of having to make an appointment at the dentist and spend tons of money, you can white at home. What a great self-care gift for busy moms.
Hair extensions
Like we mentioned in the title, fun and practical. Instead of buying another piece of jewelry, get something fun that your loved one will enjoy. Hair extensions are a great way to mix fun and practical, especially hair extensions that tape in. Out of all extensions for your hair, tape-in extensions are the healthiest for your hair, along with the easiest to install.
Amazing Beauty Hair is the perfect site to purchase extensions. They aren't too expensive and give a variety of selections of hair colors that you can choose from. My favorite color is chestnut brown with highlights. You can choose between 14 inches and 22 inches, depending on how long you want.  What a fun Valentine's Day gift for her!
Panini Press with Alpha Burritos
Are you a family that loves making sandwiches? If so, this is a practical gift for her for Valentine's Day. A panini press is an exquisite gift for her because it helps warm up sandwiches and burritos. Did you know that Alpha Burritos are healthy for you? Why not pick up some of them for her too? By using a panini press, these burritos and sandwiches can be easily heated up without having to start the oven, or grill anything. It always beats using a microwave and on top of it all, it tastes amazing.
Alpha Foods burritos can be purchased at Walmart, Kroger, Publix, Wegens, Fairway Market, Sprout, Fred Meyer, Albertsons, and more. These burritos are 100% plant-based, protein-packed, and super convenient to make for the family. They are clean-label foods, so they work well with many diets. High in protein, cholesterol-free, and non-GMO, what more can you ask for? Burritos are sold in the following flavors: Mexicali, Fajita Chick'n, Philly Sandwich, and Pizza.
What's even better about these burritos is they are plant-based meals and if your diet for the new year is reducing meat and dairy consumption, this is perfect for you.
Grosche Teapot
The new fad this year is drinking tea. Have you ever tried drinking tea from your own infuser glass teapot? Well, it is worth trying. It is indeed a great gift for women to start drinking more tea too. Being able to diffuse your own tea gives you so many more options for drinking tea. Meaning, you can now purchase loose tea and drink without worrying about buying tea bags or having the tea bags drip, etc. This MUNICH Glass Teapot is a great option for a Valentine's Day gift. This teapot is even extremely to use at work for the working mom that drinks tea.
Erin Condren Planner
I have used Erin Condren planners for the past three years as a teacher and a mom and it has literally saved me! It does tend to get heavy since it is hardcover, but I can hold a ton of information there. I have yet to forget something because I staple my lesson plans into the book.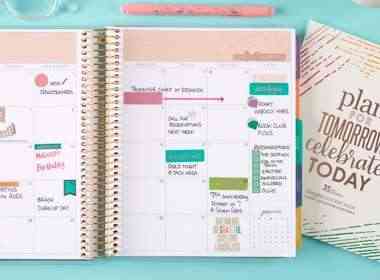 Then I write down everything I need daily on the monthly calendar. It has worked great for me and I definitely plan to get this one again for the upcoming school year. It also has so many pockets and folders built into it that you can keep everything together. The pages are thick so they don't rip when you erase and rewrite. Every mom needs this as a gift, no matter the time of the year!

A Nomination Starter Charm Bracelet –
This is a gift that she can treasure, while adding charms as she goes. Rose gold adds charm all of its own, with links that are made from silver with rose gold plating. Every year on Valentine's Day, you can buy her a charm to add to her growing collection, which signifies another year of togetherness. It is worth noting that a Nomination charm bracelet is only designed for Nomination charms.
Crystal Swarovski Oval Gold Watch –
Another great gift would be this watch face is encrusted with 1,700 Swarovski cut crystals, with a gold fabric strap. It makes for a very elegant watch that is fully waterproof and made with Swiss quartz. This is a timepiece she will treasure forever and when she attends a special function, this will be her accessory of choice.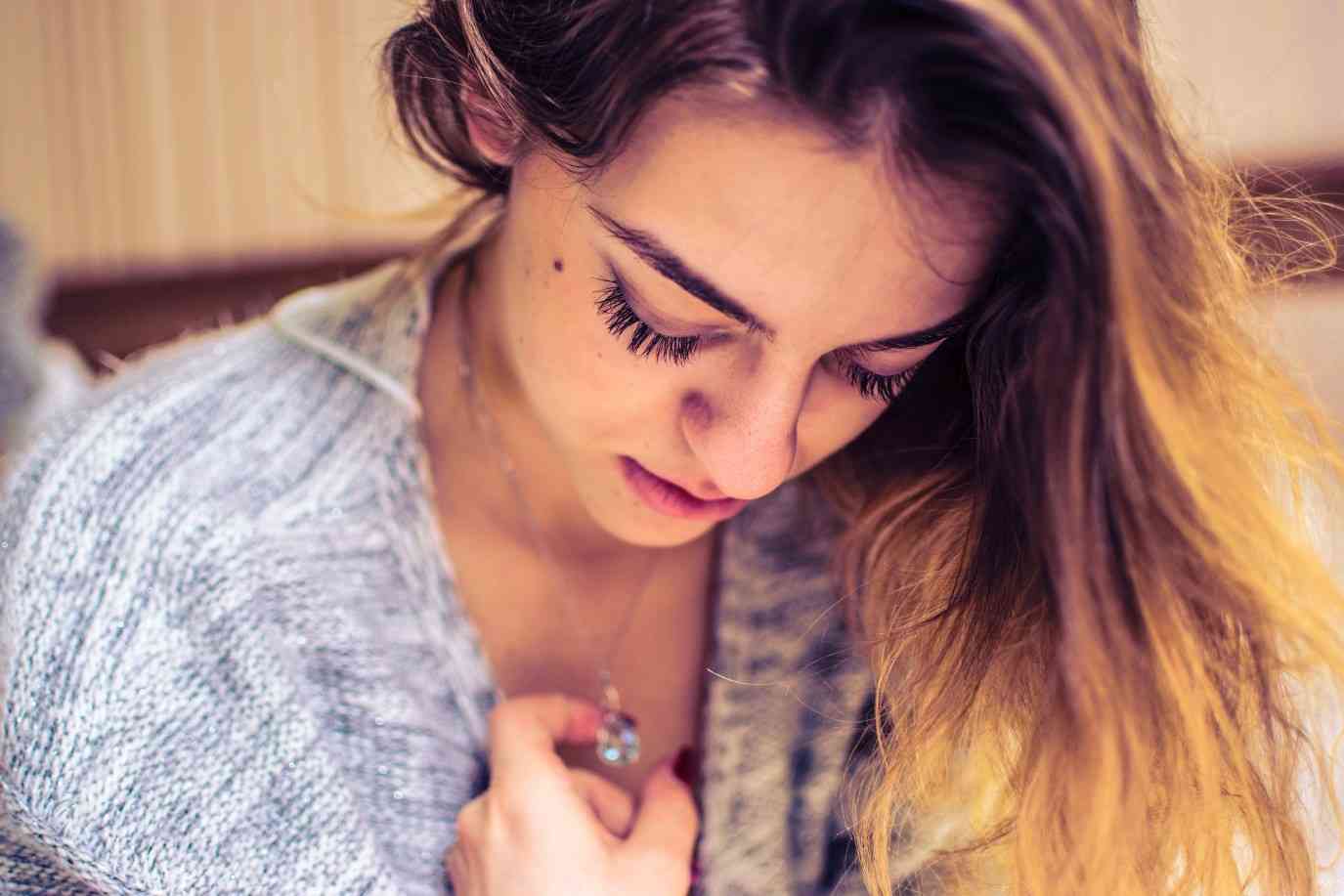 Rhodium Plated Silver Teardrop Necklace –
Why not buy a Valentines necklace for your beloved? Rhodium is closely related to platinum and makes for the perfect metal for stylish and elegant jewelry. You can have your own personal message engraved in the pendant, making it personalized, and with the online jeweler, you type in your message when ordering. This item looks particularly stunning with a formal dress, while it can also accessorize a business suit to good effect.
TruSkin Vitamin C Serum-
Who doesn't love beautiful skin? This is an awesome practical gift to give to her. TruSkin Vitamin C Serum can be used day or night and it uses a stable form of vitamin C that stay potent longer without needing high levels of preservatives. Not only does TruSkin target fine lines and dark spots, but it overall tones the whole face while nourishing, protecting and feeding the skin. This is the perfect gift for her because all women need a skin brightener! Especially after this long winter. Get a 10% discount when you order by using the discount code MOM10.
Oval Diamond Earrings –
Set in 9 carat gold, with tiny diamonds that are beautifully inset to create an oval ring. This classic pair of diamond earrings can be worn on any occasion and every girl would love to add these to her jewelry collection. If you would like to browse an extensive collection of quality, an online search will bring up a list of reputable jewellers.  Many specials on offers will appear and you will likely find some real bargains!
Pandora Love Locket –
You can never go wrong buying Pandora jewelry. This special love locket will really demonstrate your feelings towards her. Inside the locket is an elegant love charm made from 14 carat rose gold, which really does look stunning. Zirconia stones add sparkle, and there isn't a woman alive today that would not be over the moon with such a romantic gift.
Real rose with necklace-
Another great gift for her for Valentine's Day is a real rose with an I Love You necklace. It comes altogether to cover both aspects of getting flowers AND jewelry! Don't break the bank and get this awesome gift for her, combining two of the best gifts for this holiday.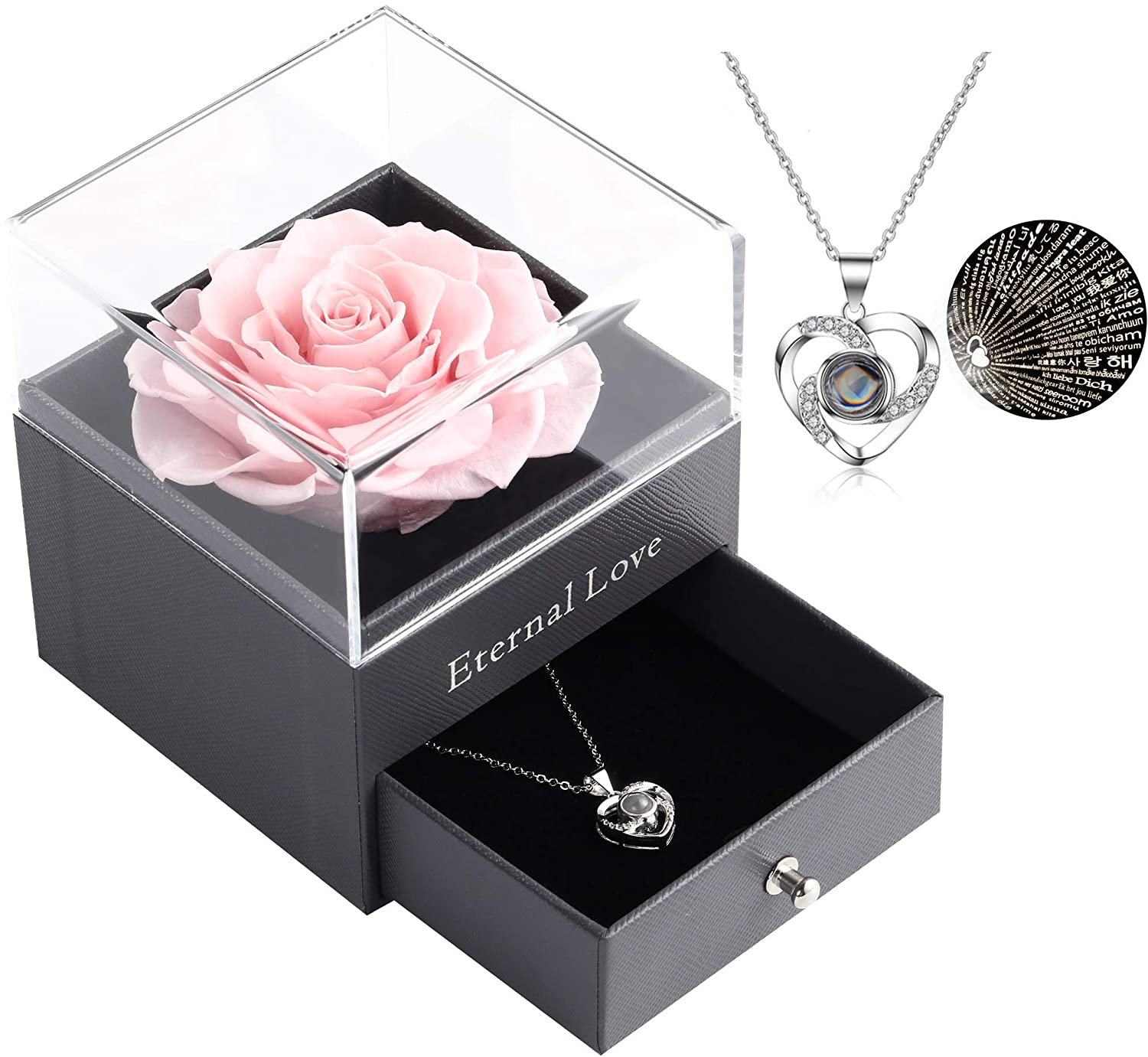 Amazon Gift Cards
Last but not least, this is not the easy way out! Actually, this is the smartest gift of all! Everyone is shopping on Amazon this year with everything going on. Gift cards are super practical because maybe they didn't tell you what they wanted so getting an Amazon gift card, they could spend it on anything!
Check out this amazing gift guide for every relationship stage! We gave you a ton of gift choices and if all else fails, then there are always tons of red wine gifts to have to give to your significant other.

This post contains sponsored information and affiliate links.  I received Alpha Burritos for free from Moms Meet to use and post my honest opinions. Compensation for this post was provided. Please visit the disclaimer page for more information