Have you ever gone without coffee for 10 days? Well, here are at Day 8! 2 more days left. I have been cleansing now for a while and it's been going pretty well. Sticking to the diet and eliminating coffee (a) and no alcohol – it's not as bad as it seems. But it has been quite a rough week. The Advocare Cleanse has been interesting. Let me tell you, I have drank coffee every day since I was 12 (feel like Zootopia here!). Okay, not really 12 but like 16 at least! And 10 days without it, is super rough. But the Spark really helped and made it doable. This article will give you some easy ways to follow the Advocare 10-Day Cleanse diet successfully.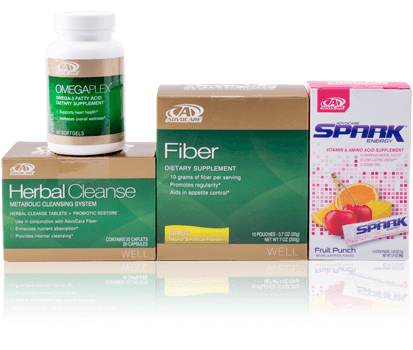 So you take 2 pills in the morning before you eat plus this Fiber drink. I could say that the Fiber drink was the worst part of the cleanse (minus the no coffee). Not that it tastes bad, but it is a weird consistency and it just is gross, there is no nice way to put it. Luckily it is super fast and the best way to do it is just chugging it and then drinking water after. It has no taste just seeing the clear in the water is gross.
The Advocare Cleanse is a dietary program designed to support detoxification and promote a healthier lifestyle. It typically involves a combination of supplements, meal replacements, and clean eating guidelines to help cleanse the body of toxins and reset the digestive system. It often lasts for 10 to 24 days and aims to improve energy levels, support weight management, and enhance overall well-being. As with any dietary program, it's essential to consult with a healthcare professional before starting the Advocare Cleanse to ensure it aligns with individual health needs and goals.
Breakfast:
I have been eating strawberries & drinking the Spark. Then for a mid-morning snack peanut butter with apples or flavored almonds. I found some amazing flavored almonds – toasted coconut by blue diamond was amazing.
Fuel up your mornings with a burst of goodness! Dive into the lusciousness of fresh strawberries and invigorate yourself with the Spark drink. When it's mid-morning snack time, delight in the harmony of peanut butter with crisp apples or savor the incredible flavors of Blue Diamond's toasted coconut almonds.
Lunch:
Turkey burger with avocado, quinoa with turkey burger, lentil soup, garlic shrimp over lettuce with vinaigrette, grilled chicken, turkey chili, celery & hummus. Want to try to get your kids to eat healthy too? Try starting with healthy snacks for kids and then making your way to healthy lunch ideas.
Nourish your body with a delightful range of options! Enjoy a scrumptious turkey burger topped with creamy avocado, or savor the goodness of quinoa alongside the turkey burger. Warm up with a hearty bowl of lentil soup or indulge in the flavorful garlic shrimp over a bed of fresh lettuce drizzled with vinaigrette. For a protein-packed choice, savor the grilled chicken, or relish the comforting turkey chili. And don't forget to keep it balanced with some crisp celery & hummus.
Afternoon Snack:
almonds, celery with peanut butter, celery with hummus, peanut butter with rice cakes, blueberries, watermelon, and strawberries. Check out some healthy snacks for you.
Keep your energy soaring with a variety of wholesome delights! Savor the nutty goodness of almonds, or enjoy the refreshing crunch of celery paired with creamy peanut butter. For another delectable option, dip celery in flavorful hummus. Treat yourself to the delightful combination of peanut butter with rice cakes, and relish the natural sweetness of blueberries, juicy watermelon, and succulent strawberries.
Dinner:
Indulge in a feast of healthy dinner delights! Explore the endless options of nutritious recipes to tantalize your taste buds. Try the wholesome goodness of quinoa, the sweetness of corn, and the goodness of broccoli. Delight in the flavors of tilapia, salmon, and turkey burgers. For a hearty side, savor the crispness of green beans or the tenderness of cod. And don't forget the classic favorite, grilled chicken!
For dinner, there are so many choices when it comes to healthy dinner recipes. Just a few to name, quinoa, corn, broccoli, tilapia, salmon, turkey burger, green beans, cod, and grilled chicken. We have some great posts to share about dinner recipes:
–Quick and Easy dinner recipes
Before bed, you take two more pills with a big glass of water.
Photo by Melissa Walker Horn on Unsplash
Honestly, the cleanse has not been that bad, but in order to see results you need to drink lots of water and follow the diet, otherwise it won't make a difference. I would recommend it. It has made me feel cleaner inside, I am not sure how to describe that. It has also helped me stay on track with eating healthy.
Check out the Advocare Cleanse!
{this post contains affiliate links. please visit my disclaimer page for more information.}