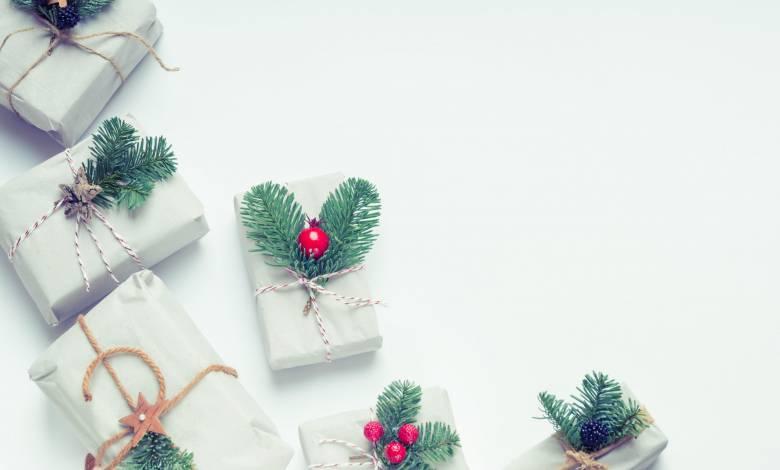 This is the week! Thanksgiving week – even more so Black Friday – and then, Christmas is coming. You know what that means. It means it is time to start shopping. But where to start?
There are so many choices for boys and girls. Using  Amazon this year has helped me in so many ways to be able to send Christmas gifts to my friends and family as well as shop for things for my house as well.
As part of my Christmas gift guide, I know that Amazon will be essential in providing quick and easy shopping for myself along with many others this year as well.
Here are the best Christmas gift ideas for kids and toddlers:
EduLittles Wooden Shapes Puzzles for Kids Ages 3-5 
Looking for a great toy to add to your shopping list for your kiddos? This is the best one we have see in a while. The EduLittles Wooden Shapes Puzzles are fun and easy to put together for kiddos ages 3-5. The pack comes with little cards that show you different shapes, creations and animals that you can create with the blocks. My daughter and I had a lot of fun creating the different shapes in the card deck! Definitely would recommend this for an awesome stocking stuffer this year or gift for a loved one! This is an educational toy that can be used year round and won't be easily forgotten!
Vet Kit Clinic Interactive Pretend Role Play
Such a fun little kit that any toddler will love, especially when playing together!


Disney Mickey Mouse Couch
Buying a great little couch for your children's bedroom or playroom is a great Christmas gift for kids. They can use this all year long.


Peekaboo Barn Toddler Game
Children love animals and even more to play games involving animal0s. This can be a fun game to play with your children together as a family.


Melissa + Doug Wooden Snacks and Treats Stand
A fun little adventure that toddlers can use all year round!


Melissa + Doug Round the Town Road Rug
A great Christmas gift is additions to a toddler room or playroom. A rug is a thoughtful gift for any child.


Talkie by ToyMail
These are so fun for kids! They can bring them anywhere and play easily with their friends or family.


Janod Macaron Maxi Cooker Playset
Creative play is important for children to use their imagination. Kitchen related toys are a great start for kids imaginations.


Melissa + Doug Top and Bake Wooden Pizza Oven Playset
Pretend play is the most important for kids. This realistic pizza oven set is a great addition to the playroom.
Fisher-Price Little People Animal Rescue Playset
Teaching your kids about different careers when young is a great addition to their toys. Adding meaning to their play is really beneficial to your kids.
LeapFrog LeapReader Bundle of 10
LeapFrog has a great learning program for young kids. This would be a good time to get them started.
Playskool Heroes Marvel Super Hero Adventure Set
What's more fun than superheroes? This is a fun kit for play!
Fisher-Price Disney Junior Minnie's Happy Helpers House
Everyone loves Minnie and Mickey. Adding them to your child's toys are great for Christmas.
Fisher-Price Laugh and Learn Serve em up Food Truck
Food trucks can be fun for imaginative play learning about the different types of food.
Green Toy Cars Carrier
Creating a kitchen in the playroom are fun for kids to play with for each other.
Mega Blocks Big Building Bag
This can be one of the best Christmas gifts for your kid. Blocks can always be a great staple in the playroom.
Fisher-Price Little People Advent Calendar
Advent calendars are great for the whole family.
Zoomer Show Pony with Lights
How fun is this!? Being creative when searching for Christmas gifts is hard and this is a start.
Elmo
Elmo is always a wonderful gift, especially if a child does not already have one.


Adora Amazing Girl "Ava"
Looking for a gift for a little girl? This is a great doll that is trending this year!
Disney Frozen Festive Friends Collection
With Disney on Ice and Disney World, Frozen can never get old.
Books, books, books.
Children's books are all the rage right now.
Reading is very much a necessary skill, and it's certainly in-vogue if you look at what children are getting into. Your children may have a favorite series or character – look for gift sets or special editions with these in mind – or for the very young, there are some truly excellent personalized storybooks that are now available.
After all, how many of us cherish a book given to us in our younger days? Have a look around, there's a world of books out there!
Buy them Lessons in Something
What do the kids want to learn? Little girls, for example, might want to go to dancing classes, or perhaps learn more about gymnastics. Little boys may prefer to indulge in sports, and both will benefit from learning to swim.
If you're a grandparent, relative, or friend, it may be that you can help out mum or dad by paying for lessons or contributing to the cost of other activities. The cost of living takes its toll on all of us, after all, so any help with this sort of cost will be welcome – by all the family!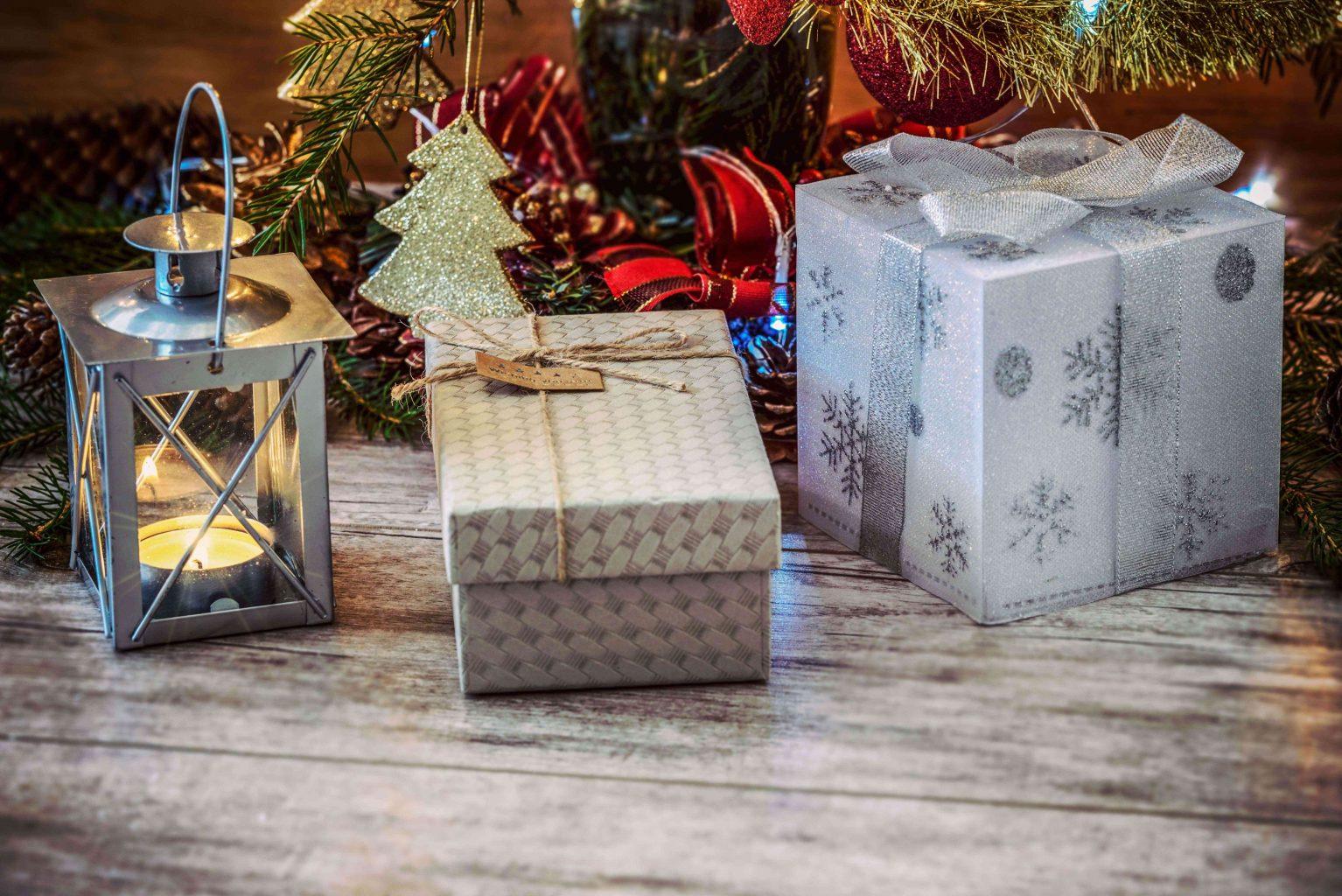 New Clothes
One thing kids always need on a regular basis is clothes. They grow at a simply alarming rate and soon wear through their regular stuff. If you want to treat the kids in your family, there are plenty of options with regard to designer gear at some great prices – especially if you look online – or you may want to buy them something fun and exciting.
One of the biggest current trends in young children is for shoes that light up. They love them for dancing or party time, and they're not very expensive.
Pillow Pets
Pillow Pets make such an amazing gift for kids! They are soft, cuddly, and can be turned into a pillow or a stuffed animal. They also come in these amazing different favorites from movies! My daughter had the best one! She loved Pua the pig from Moana. They have so many different choices and the best part is you can order them on Amazon!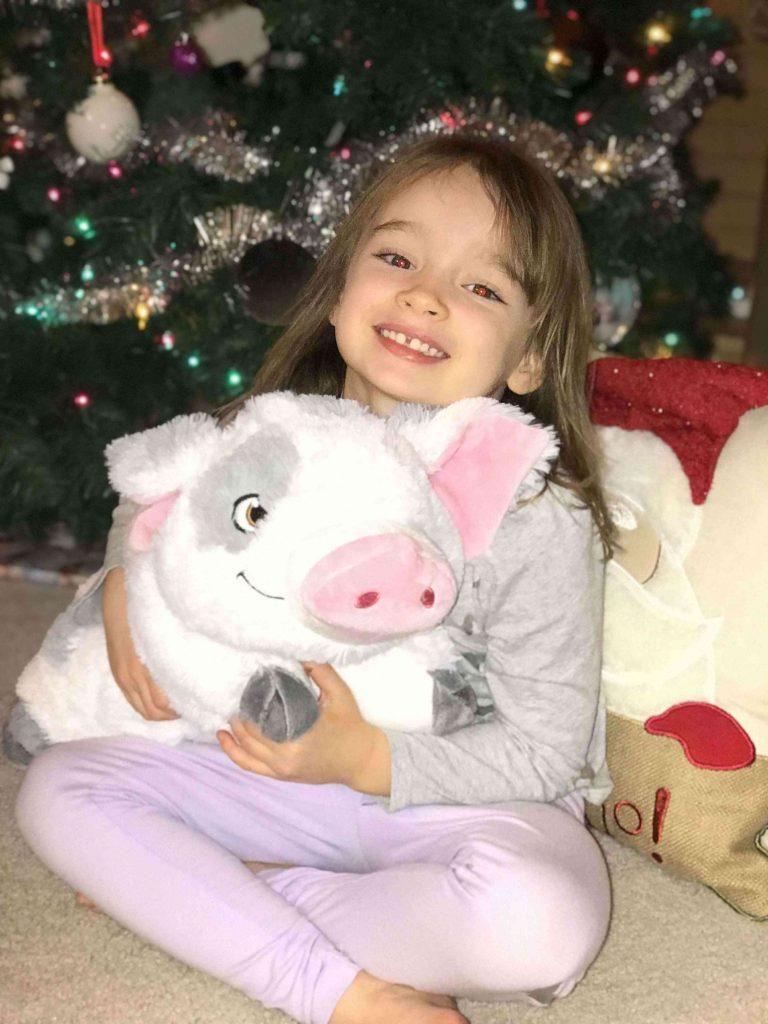 Magazine Subscriptions
Remember when you were a child and the postman came? How exciting was it when there was something in the post for you?
It was simple things like this that kept us happy and made our day back then and, believe it or not, it's the same for kids these days.
There are some great subscription ideas out there – check out the many science magazines for kids, or even the National Geographic Kids magazine for those who want to learn more about the world? This is also something that kids and parents can enjoy together, so it's well worth having a look at.
Gift Experiences
One of the most enjoyable moments in life is seeing a child experience something they have never seen before. It may be an exotic animal at a wildlife park, a trip to the theatre, or any form of experience that you think they may enjoy. They might want to go to a football or baseball match, or they may want to try sailing, canoeing, or any sporting pursuit.
There are many, many different activities that you can buy gift tokens for them to enjoy, and they are not all expensive. It's also a great way of enjoying a family day out, so whether you take them on an adventure or simply for a weekend break somewhere different, this is one gift idea that will go down a treat!
These are just a few of the great Christmas gifts you can get for kids that don't involve plastic toys.
You know they'll be getting the latest trends anyway, so why not do something different?
Looking for different age ranges for technology and educational gifts? We have your back!
Kindergarten Prep (Age 2-5)
In this age group, children have nearly double the synapses in some brain areas, increasing the brain's capacity for learning and developing relationships.
Find a Christmas gift that encourages:
Mastery of ABC's: From the old wooden blocks to the ABC puzzle mat, there are many different ways to give the alphabet to someone. Just remember for this age group, small pieces aren't advisable.
Reading: Think about the books you loved to listen to as a kid. Dr. Seuss is always a safe bet, but if you want something else,

Best Choice Reviews

has a list of 100 book recommendations for this age group.
Problem Solving: Challenge a child with a toy that has the capacity to be played within many different ways, multiple times. Toys that can be easily constructed or require a shape to be placed in a certain spot are perfect fits for this category.
Our suggestion: Fisher-Price Think & Learn Code-a-Pillar™ – This toy helps to develop skills like sequencing, critical thinking, reasoning, discovery, and cause and effect.
Grade School Basics (Age 6-10)
During this time, children begin to develop more logical ways of thinking. They can now explore multiple ways to solve a problem.
Find a Christmas gift that encourages:
Creativity: Pretending and dress-up are big with this age group. Look at kitchen sets or a grocery store set-up. The building is still a big deal for these kids too, so larger block sets are a great choice. If you're brave, give them a

musical instrument

like a drum or xylophone.
Language development: Learning a language is much easier when you're young. Choose a book with other languages sprinkled into it or find a subscription box that allows them to learn a new language each month.
Child to take on a challenge: Challenges can mean different things to families. One family can say cooking is a challenge while others say hiking. Find out what your gift recipient finds hard or difficult, and try to find a fun solution to help them overcome it.
Our suggestion: Snap Circuits® 300 Experiments – This toy allows the child to learn how to manipulate electronic circuits. It can foster creativity but within a technical challenge.
Pre-teen growth (Age 10-12)
Pre-teen's rapid brain growth causes an increase in emotions and improved motor skills. They desire independence and experiment with abstract reasoning.
Find a Christmas gift that encourages:
Creativity: Use this age as an opportunity to help a child build a hobby. Give them a beginner's kit to learn a trade or task. Let them explore something that interests them.
Independence: Pre-teens want to strike out on their own. Gift them something that they can do on their own or maintain without Mom and Dad's help.
Self-expression: The right selfie might express yourself, but give them something more than a selfie stick. Think of what could help them express themselves to friends or family.
Our suggestion: Cozmo – Operated by robotic and AI systems, Cozmo teaches coding skills and problem-solving through Code Lab. It was rated the best STEM toy by the Smithsonian.
Teens and higher reasoning (Age 13+)
Teens know a lot about tech and want more of a challenge. They are in touch with their likes and dislikes, so be sure to their parents or pay attention to what your child enjoys before buying a gift.
Find Christmas gifts that:
Are cutting-edge: We have multiple examples of technology that once seemed outlandish that are now in use every day. Think ahead to what might be new in tech next year. Or research newer tech toys that were introduced within the last half of the year.
Explore drones: Drones in the air and water are

the future

. Allow your teens to test out their hand and eye coordination along with solving problems.

Encourage coding: Computers are a big part of our lives. Teens will be part of the future by learning how to code. From

websites

to tutorials, there are many ways to give teens access to coding.
Our suggestion: Flashforge 3D Printer – This gift encourages creativity rooted in technology. The printer's design and technical functions appeal to teens with a variety of interests.
Finding the perfect Christmas gift for kids can be hard, but this year, don't sweat it. Give them the gift of learning or encourage their education through a gift mentioned above or something that encourages any of the characteristics listed.
This post contains affiliate links. Please visit my disclaimer page for more information.