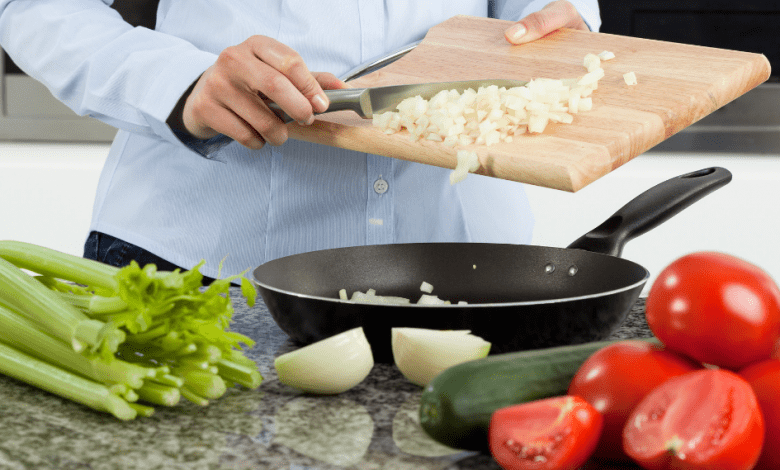 Do you love the idea of meal prepping, but are not sure how to fit it into your already busy schedule? We all know that meal prepping is a huge timesaver. Although Pinterest has tons of ideas and recipes that tell you what to cook, they don't always tell you how to do the actual meal prep. They also don't tell you which meal prep methods are the right fit for you.
Today we are going to go over 3 different meal prep methods that I have found to be the easiest to use. I have used each of these methods during different phases of my life and I have found them all to be great time savers as well as allow my family to eat more healthily.
Meal Prep Method #1: Weekly Meal Prep
Weekly meal prep is by far the most common and popular meal prep method. To use this method, you simply plan out your meals for the next seven days. Then you spend a few hours one day during your week to cook all of your meals.
Throughout the week, you just pull out your food, reheat, and dinner is served in a couple of minutes. This is the method I currently use for my family. It allows a lot of flexibility and variety in our meals throughout the month.
Cooking a weekly meal prep usually takes 2-3 hours, depending on how many different meals you cook. If you cook 1-2 meals you could easily be done in an hour or so. If you make 5 or more different meals it will take a bit longer.
Benefits of a weekly meal prep:
Your meals are fresh and ready to go all week. No thawing or planning required. Just take the food out of the fridge, heat, and eat.

Saves money by making it easy to eat homemade meals all week. No extra money spent eating out.

Very little kitchen clean-up during the week. I spend

maybe

15 minutes a night doing the dishes.

Great for weight loss because you can easily control portion sizes. Cook your meals and portion them out into separate containers and you are good to go.
Pro Tip: Clean your kitchen and wash the dishes the night before. It's much easier to cook in a clean kitchen. Plus all of your dishes will be ready and waiting when it's time to cook.
Meal Prep Method #2: Freezer cooking once a month
The next meal prep method on my list is freezer cooking once a month. I have used this method when I want to have ready easy meals that last for several weeks. One of my favorite times to use freezer cooking is when I know I will be laid up for a while.
The preparation for freezer cooking is very similar to a weekly meal prep. First, you plan out all of your meals. In this case, you would plan them out for up to 3 months. 3 months is usually the limit because that's the typical timeframe that food will stay fresh in the freezer.
Once you have your meals planned, you take a day to cook everything all at once. Then you label all your containers with thawing and reheating instructions and place them in your freezer.
Throughout the week simply, pull out your freezer meal the night before and place it in the fridge. Once it is thawed, follow your reheating directions and dinner is served.
Freezer cooking can take longer to cook on your meal prep day than a weekly meal prep, but the food lasts for a lot longer too. The length of time it takes depends largely on how many meals you cook and the variety of meals.
If you are cooking for 30 days I recommend making 10-20 different meals. This gives you the maximum variety of food for the least amount of time spent cooking. In the past, It has taken me 4-5 hours to cook about 20 meals.
Benefits of freezer cooking once a month:
You only have to cook once a month!

Save a lot of money because you can plan your meals around the sales or shop at Costco.

Less

kitchen clean up

for the whole month. That's weeks of hardly doing the dishes!

Convenient homemade meals, even when guests come over. You never have to worry about unexpectedly feeding extra people, because there is always lots of food prepared.
Pro Tip: Invest in quality freezer bags and containers. You want to be sure whatever you store your food in is airtight.  Poor containers lead to freezer burn, and you don't want your food getting ruined.
Meal Prep Method #3: As you go freezer cooking
The last meal prep method in this list is as you go freezer cooking. As you go freezer cooking is when you cook according to your regular schedule, but instead of cooking enough food for one meal, you double or triple your recipe and freeze the extras. This way you make 2-3 meals in one night instead of one.
Once you do this for a few weeks, you will have amassed a large selection of freezer meals ready to go for busy nights.
Doubling or tripling a recipe usually takes about the same amount of time to cook as a regular recipe does. The big difference between this and freezer cooking once a month is that it takes longer to build up your stock of freezer meals because you don't cook them all at once.
This one of the really nice meal prep methods because it allows a lot of flexibility in terms of how often or how much you cook. You could cook 3 nights a week and eat your freezer meals for the next 4 nights. Or you could cook for one whole week, and then eat your freezer meals the whole next week. It is very easy to customize your cooking to your specific schedule.
Benefits of as you go freezer cooking:
You don't have to set aside an extra day just for cooking.

Easy to incorporate into your regular

schedule.

Doesn't take very much prior planning or preparation. As long as you have a few disposable containers or freezer bags on hand, you are usually ready to go.

Doesn't take up extra room in your fridge or freezer. You only make as many meals as you want or need.

Easy to create lots of variety in your freezer meals.
Pro tip: Create a chart or list of meals that are in the freezer with the date they were cooked. The list helps you keep up with what's been eaten. You keep of which meals needs to be eaten before it goes bad. It also helps you keep track of how many meals you have left and when you need to stock up again.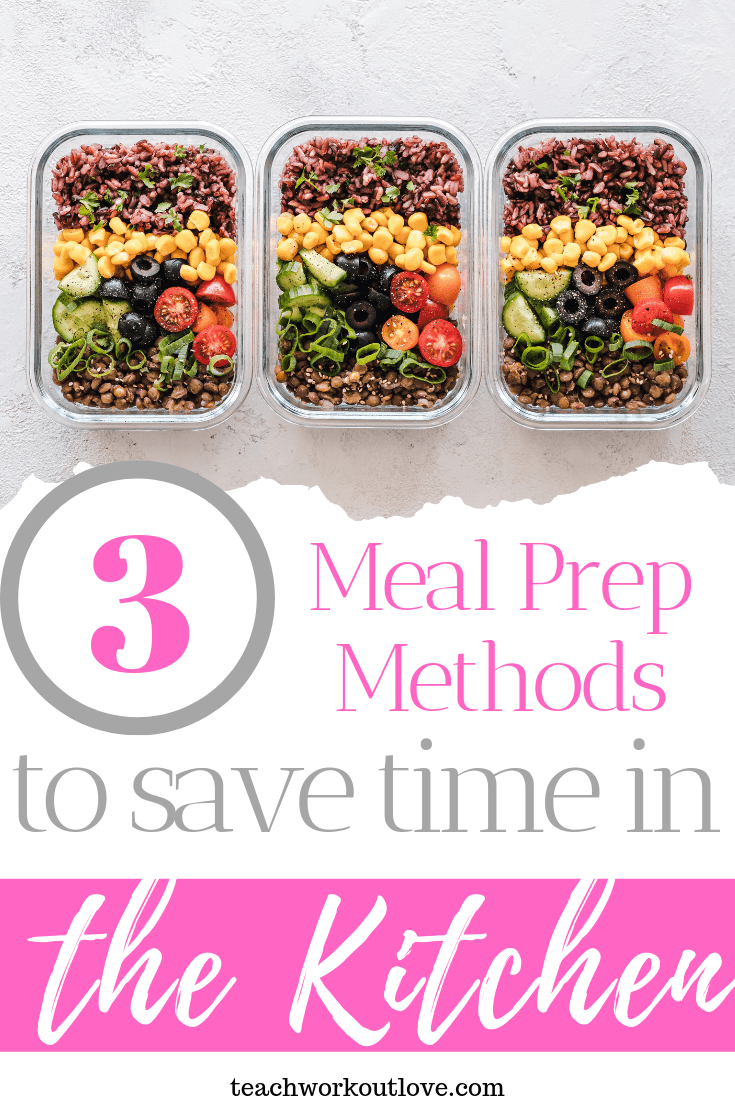 Conclusion
So those are the 3 meal prep methods I recommend. Each method has benefits that are more useful depending on what your personal schedule is. If you're not sure which one to use, try each one and see which is a better fit for you.
Whichever method you use, you will be saving yourself time, energy, and money.
This post contains affiliate links and I may receive a commission, at no additional cost to you, should you purchase through one of my links. Please see my disclosure for more information.